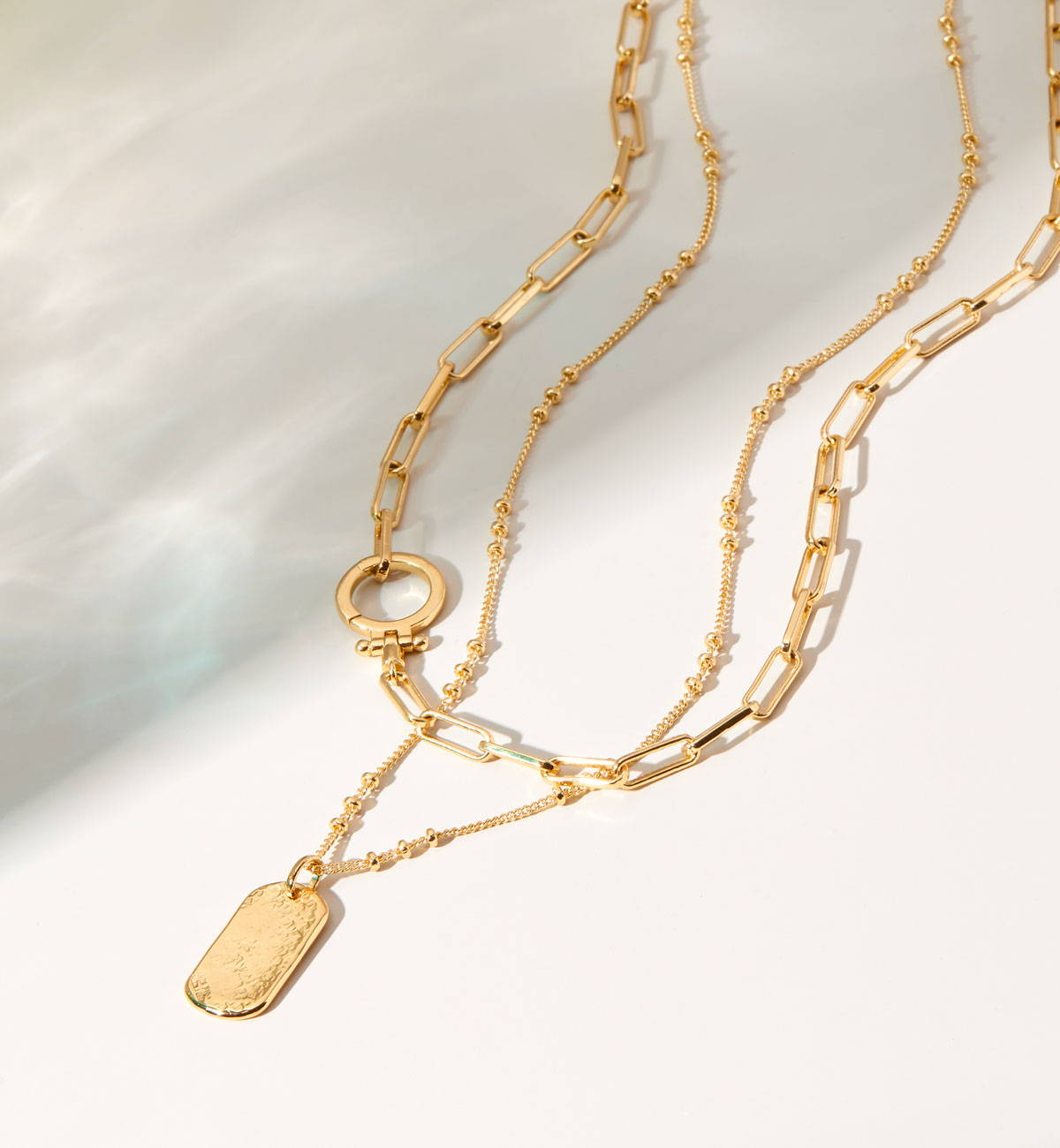 At gorjana, we stand behind the quality of our jewelry. We use genuine gemstones, precious stones and plate each piece in 18K gold or sterling silver.
From design to production, we take extra steps to ensure that all of your everyday essentials are ready for years of wear.
Jewelry with intention, defined by quality, meant to inspire.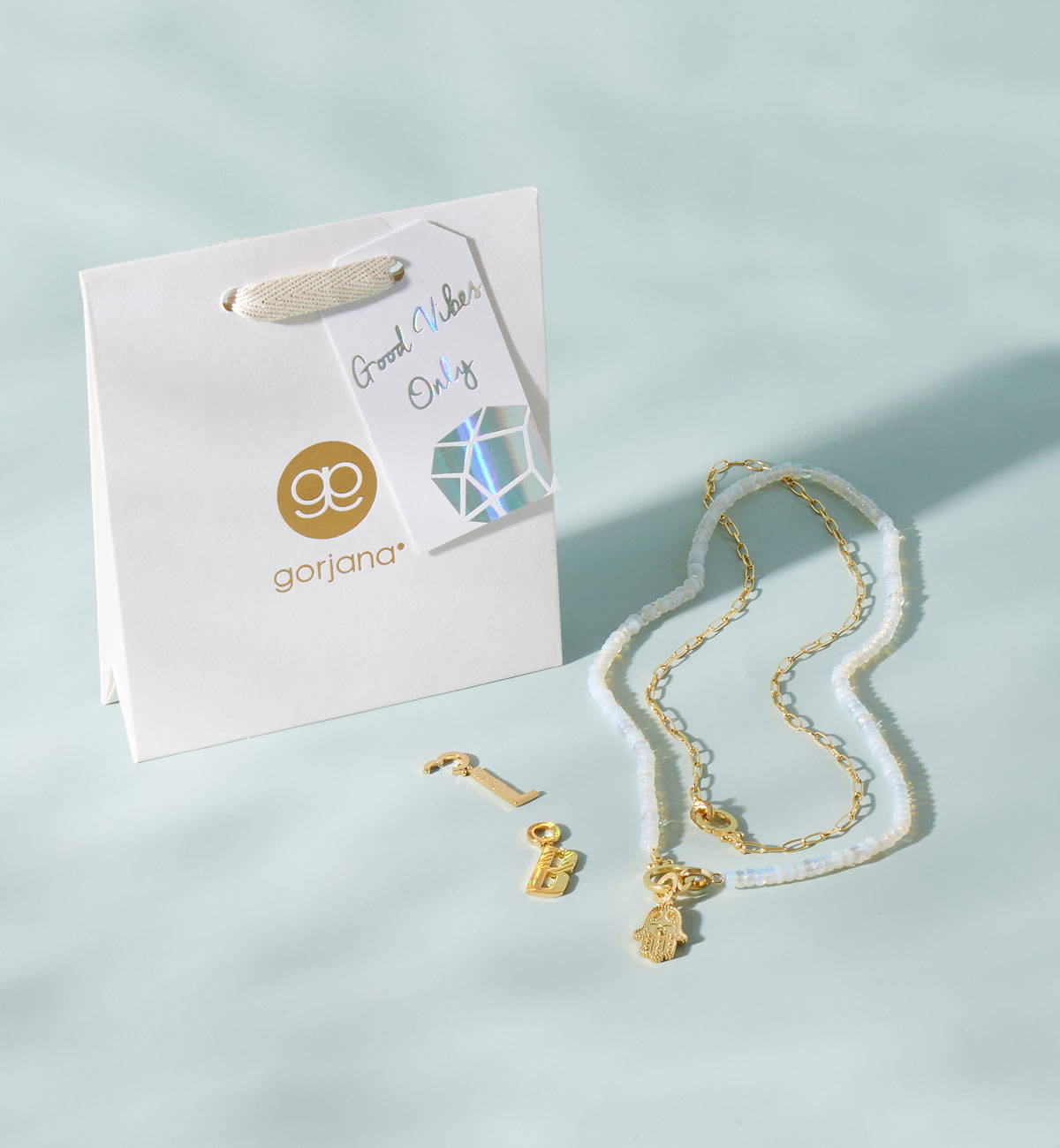 All gorjana pieces are protected with an anti-tarnish barrier. In order to maximize the life of your gorjana jewelry, we suggest following the below care instructions:
- Preserve your jewelry's plating properties by avoiding contact with cleaning agents, beauty products, water and chemicals.
- Remove jewelry prior to exercise or swimming.
- Protect your jewelry by storing your items in the gorjana cloth bag which was included with your purchase.
- Clean your jewelry with a dry cotton cloth to renew its shine.
- We recommend storing gorjana Sterling Silver styles, with the provided anti-tarnishing strip inside your gorjana cloth bag. All sterling silver products can be identified by locating a stamp with the sterling silver '925' mark. Anti-tarnish stips will be included for each piece.
- Natural gemstones can be fragile. Do not use tissue or paper towels to clean your gemstones as they can cause scratching.
Happiness Guaranteed! We want you to be completely satisfied with your gorjana purchase.
Our guarantee supports all gorjana product for the lifetime of the piece. We mean it when we say happiness, guaranteed.
Our in-store and online customer care teams are here to help with styling tips or any product questions. We want you to be completely happy with your gorjana purchase! Oh, and did we mention we also offer free shipping on all orders, exchanges and returns?
We welcome any opportunity to support gorjana customers, let us know how we can help!