Founded in Laguna Beach, California...
gorjana offers jewelry that you'll live in, love always and layer every day.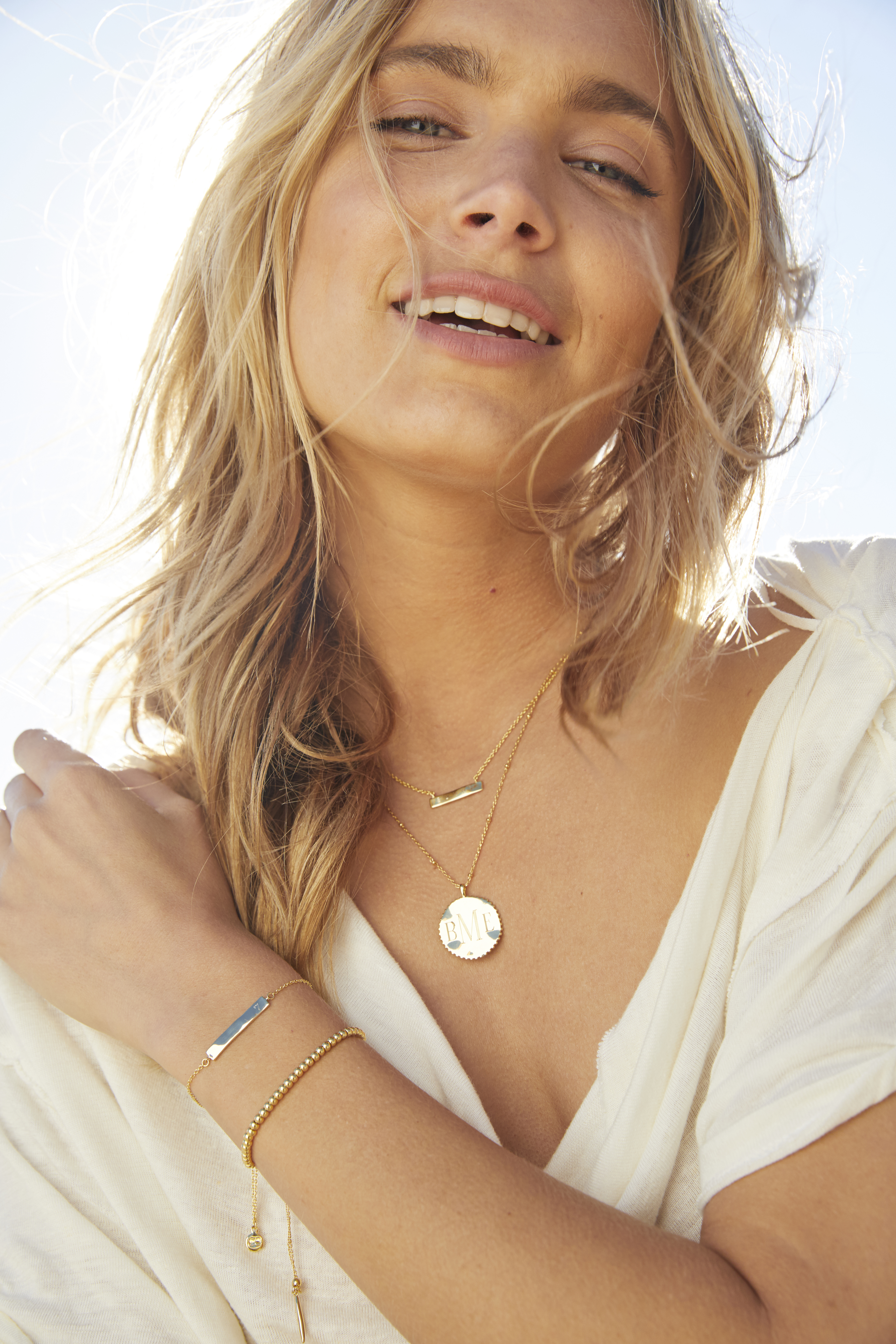 In 2004, Gorjana and Jason Griffin Reidel followed a creative impulse and launched an eponymous jewelry collection.

The driven and passionate duo combined their individual strengths to build the company from the ground up. They hit the road with samples in tow and drove a collective 50,000 miles to sell the first collection. The couple fulfilled Initial orders from their apartment floor in Laguna Beach, California, and they worked the national trade show circuit as a team of two.

Thanks to relentless hard work, that creative impulse is now a full-fledged business that is still owned and operated by the couple today.

The brand continues to grow rapidly, expanding their physical retail presence, all while valuing adaptability, collaboration, authenticity and giving back to their local community.

Whether it be matching customer's donations, donating jewelry for a charity auction or volunteering our time to collect donations for local food banks, giving back has always been one of our company's core values.

If you are interested in an auction item or donation for your nonprofit, please visit our Charity page.