Bespoke Power Gemstone Bracelet for Strength
$65.00
Our two favorite things, be· spoke and Power Gemstone come together in this meaningful bracelet. Customize this bracelet with initials, a significant date, a declaration of love, or get creative with any engraving of your choice.  Pyrite holds a power
Pyrite - power, strength, leadership
Engraved on the bar interior is strength
Engraveable
Adjustable
Bracelet extends out to 9"
Bar 1 3/8" by 3/16"
Slide closure
Engraveable bar sterling silver with 18k gold, silver, or rose gold plating
All other hardware in silver is sterling silver with silver plating
All other hardware in gold and rose gold is 18k gold plated, or rose gold plated brass
Natural stone color variance may occur
Avoid contact with anything containing derivatives of alcohol
Inappropriate Language
We are unable to process any engraving request containing profanities or inappropriate language. Where possible, we will contact you to seek an alternative engraving.
Engraving Fonts
Font and color is for preview purposes only, actual engraving does not contain black. Some discrepancies will occur with the actual engraved product. All copy will automatically be printed centered and will not be adjusted left or right.
Engraving Return Policy and Lead Times
Please note that Bespoke items may not be returned or exchanged. Please allow an additional 5-7 days for delivery of Bespoke items. Please contact customer care for any further questions: customercare@gorjana.com
Empowering
gorjana designs are meant to make the wearer feel confident that she can be herself in the jewelry--no matter where she is. going or what she is doing.
Effortless
gorjana designs are simple, but never boring. Our layered gold pieces provide the elusive, "I just threw it on" look.
Timeless
At its core, gorjana jewelry is designed to live across seasons and generations.
Pyrite for
Strength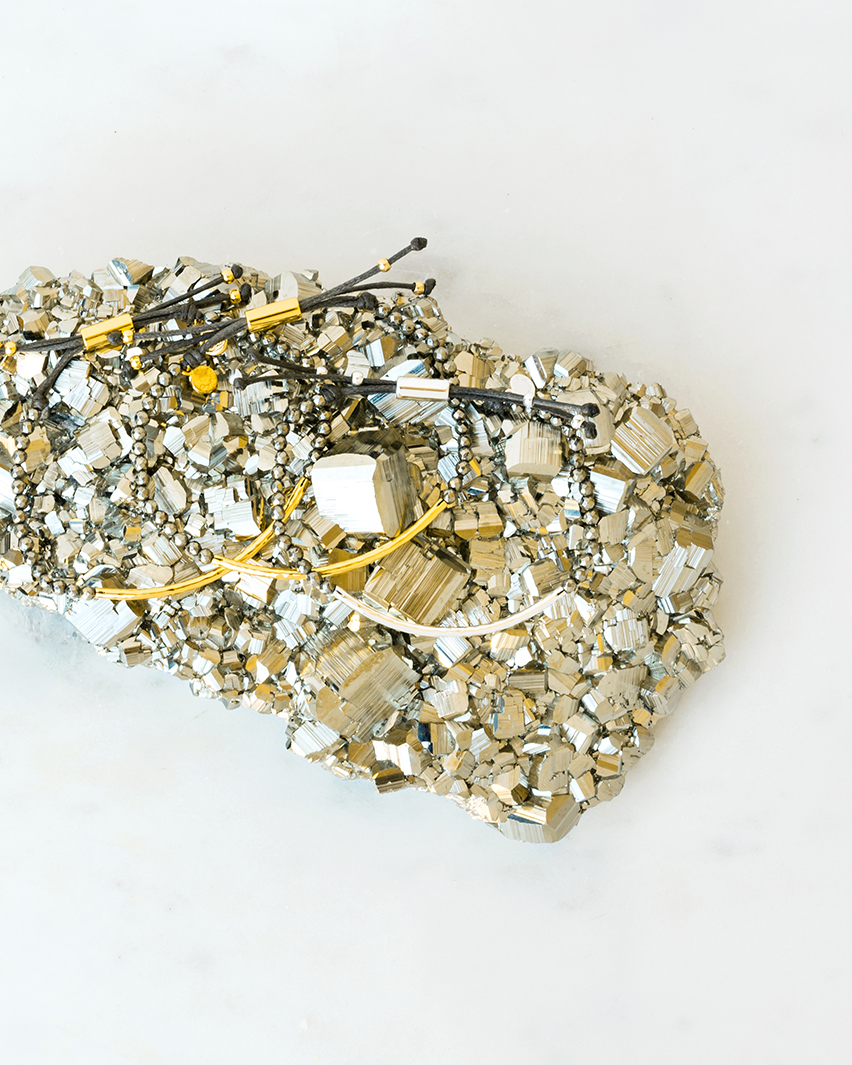 Pyrite is considered the stone of fire, as it can be used to ignite a spark. It draws energy from the earth and acts as a shield, filling you with a renewed sense of strength.