Gorjana's
Guide To Laguna Beach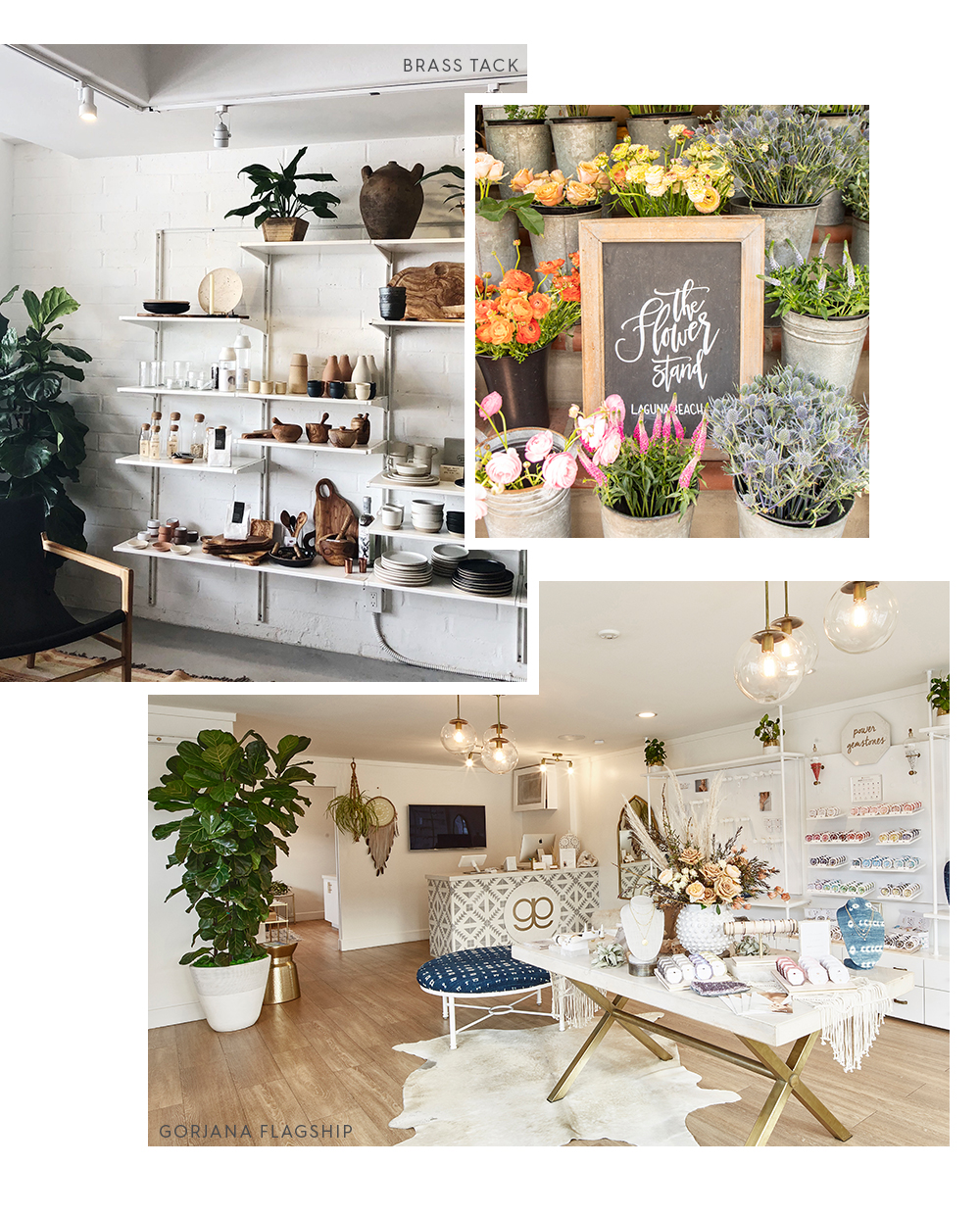 places to
shop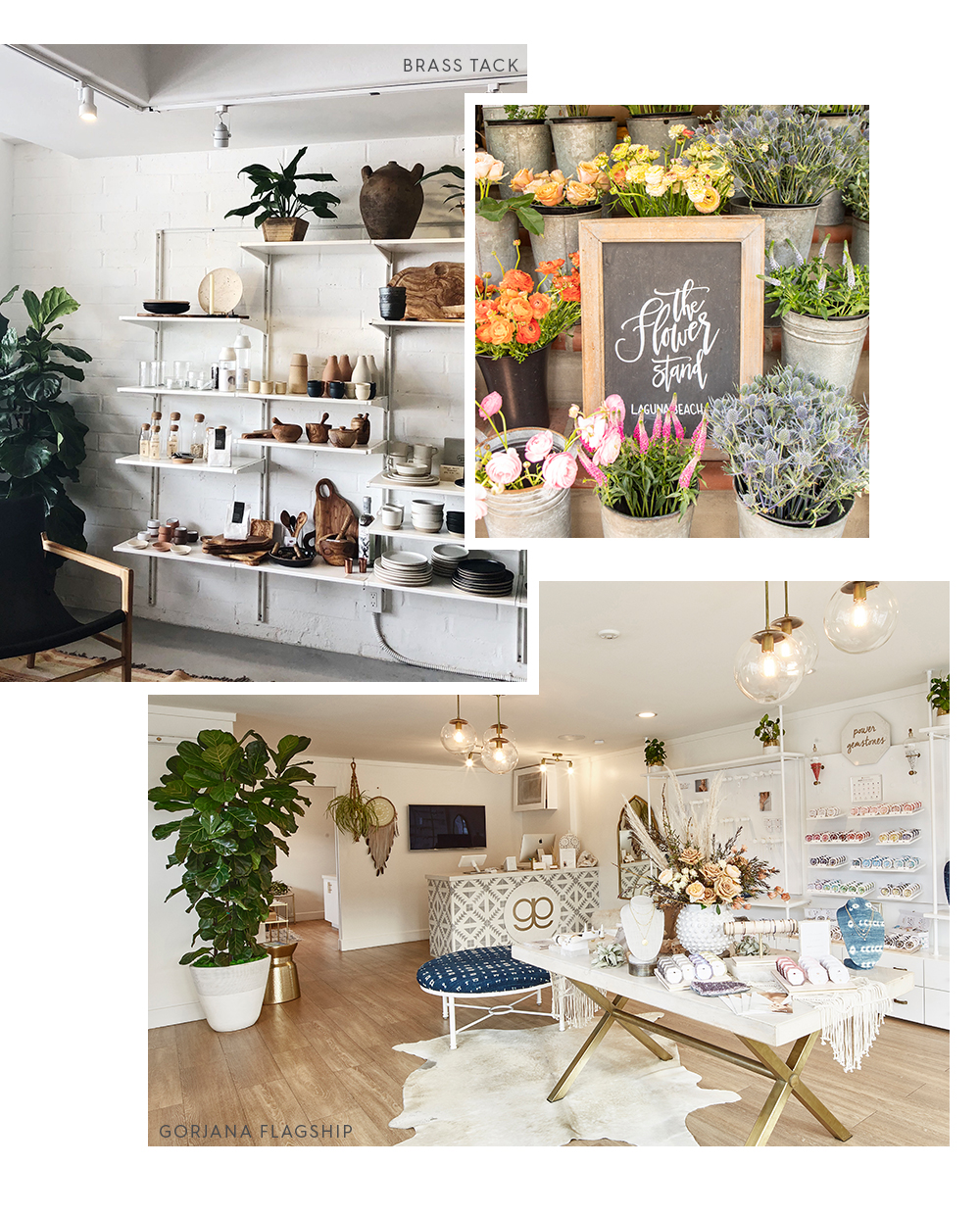 Brass Tack - has the most eclectic selection of gifts.

Garage Collective – find the best pillows and fun home accessories here.

Laguna Supply – hands down the best clothing boutique in town; they are the epitome of California cool.

JoAnne Artman Gallery – Laguna is known for its artist community. Stop in to see some amazing and colorful contemporary fine art.

Flower Stand – They do all of the florals for our stores and have the cutest little stand in town to pick up a quick bouquet or arrangement for a special occasion.

gorjana - Obviously the best place to get all your jewels!
places to play
Victoria Beach - Make sure to walk over to the tide pools and see the castle!

gorjana Bungalow at Pacific Edge Hotel – Rent the gorjana bungalow for a special event or just a fun day beach day with service.

Big Bend / Car Wreck Hikes - We have some of the most amazing hikes here in Laguna and these two trails are our favorite!

Pageant of the Masters – This is truly a unique experience of "living pictures" Watch as art comes to life right before your eyes!

Laguna Surf and Sport – Located right in the heart of Laguna, stop in to rent surf boards or book a lesson for a truly Southern California experience.
places to
eat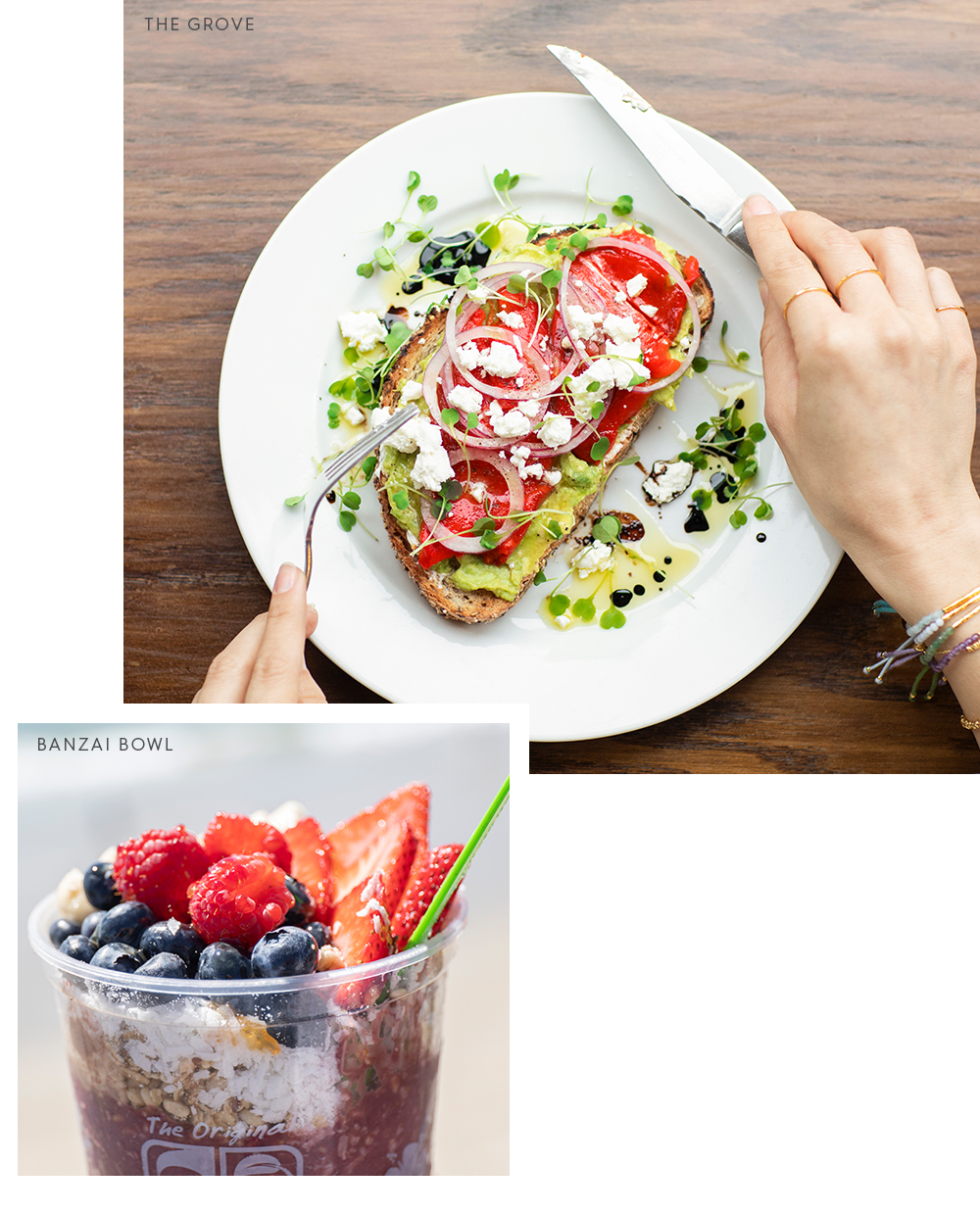 The Grove – The breakfast here is amazing and the truffled egg toast is my favorite!

Sapphire – Their salmon salad is my delicious go-to for lunch

Banzai Bowl - Great fresh bowls; be prepared to wait at this local favorite.

Zinc - Where you'll find all the local moms - from salads, to veggie burgers this vegetarian cafe is a Laguna staple.

Moulin – This newly opened French cafe has become a favorite of mine; from their croissants, to crepes and premade baguette sandwiches, it's all amazing!

Penguin Cafe - An old school diner and a fun local hangout.

Gina's Pizza – Definitely the best pizza in Laguna; it's not your NY pizza, but it's great!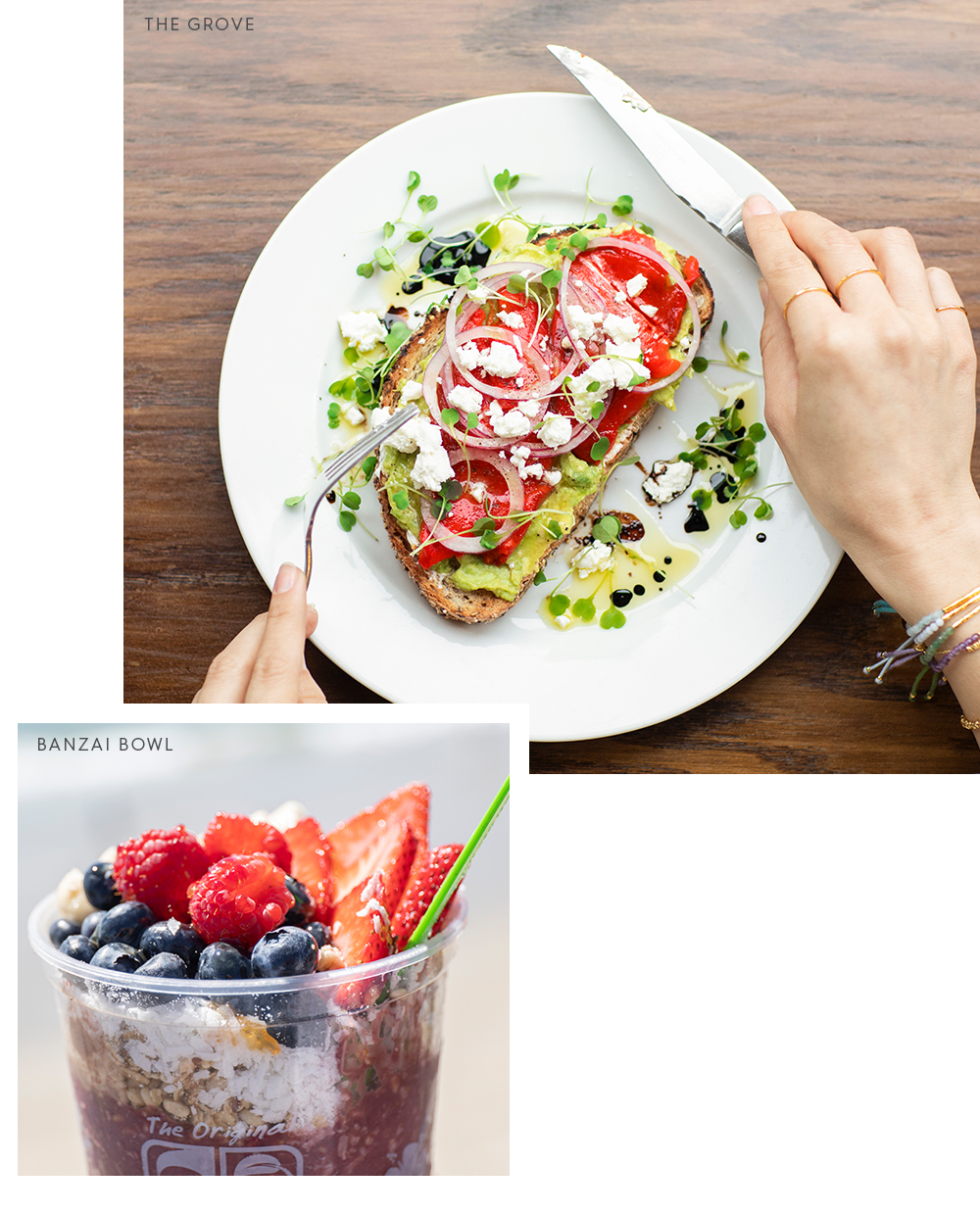 places to
stay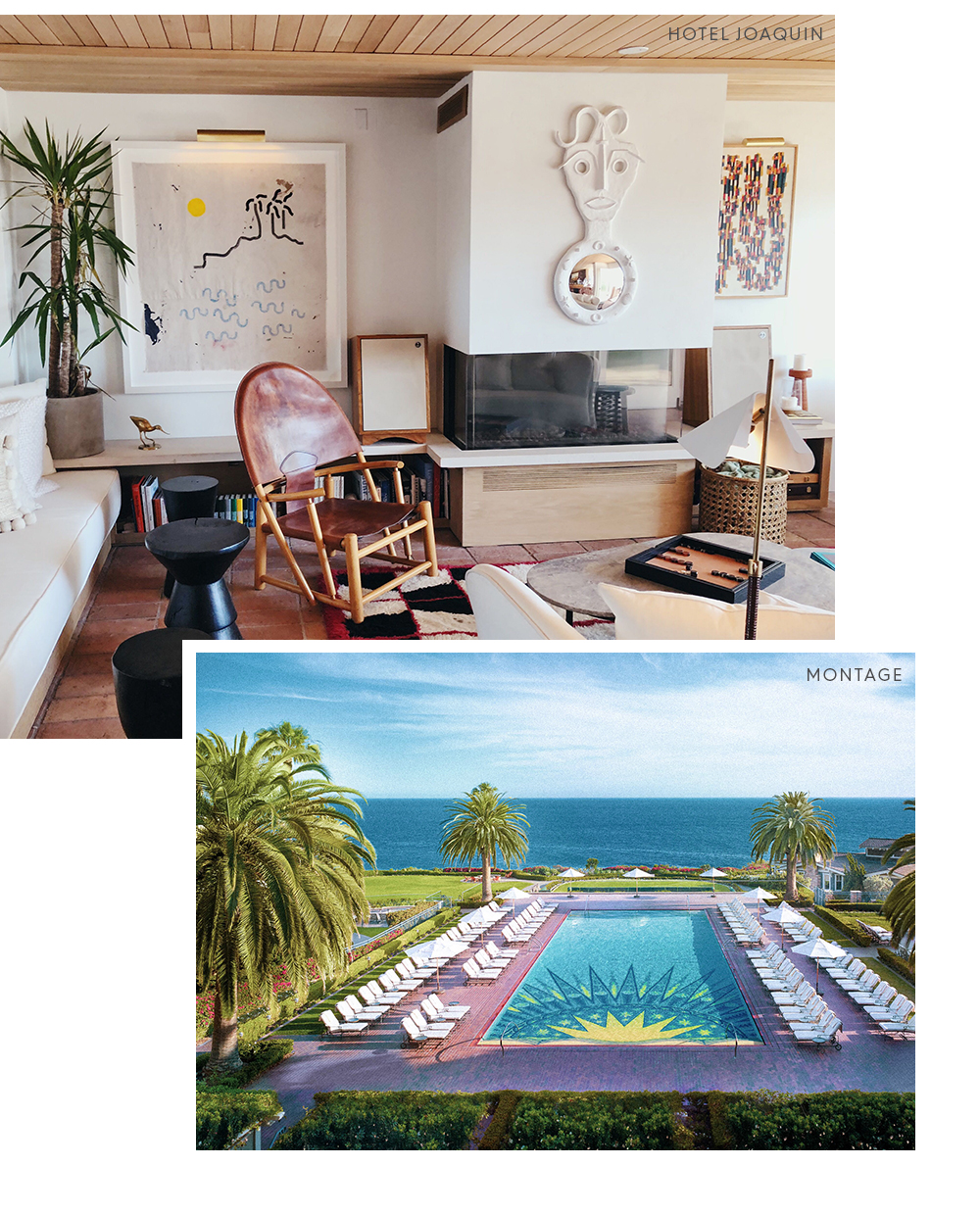 The Ranch – It's truly a transcending place with a rustic-chic vibe. Tucked back in Aliso Canyon, it is home to 9 hole golf course.

Montage – The crème de la crème of hotels, this resort does not disappoint! From the mosaic pool that overlooks the ocean to the relaxing spa and amazing food; it is 5 stars all the way!

Hotel Joaquin – This recently opened boutique hotel is super hip with so many photo-ready nooks and sitting areas.

Casa Laguna - Great small boutique hotel with so much character!