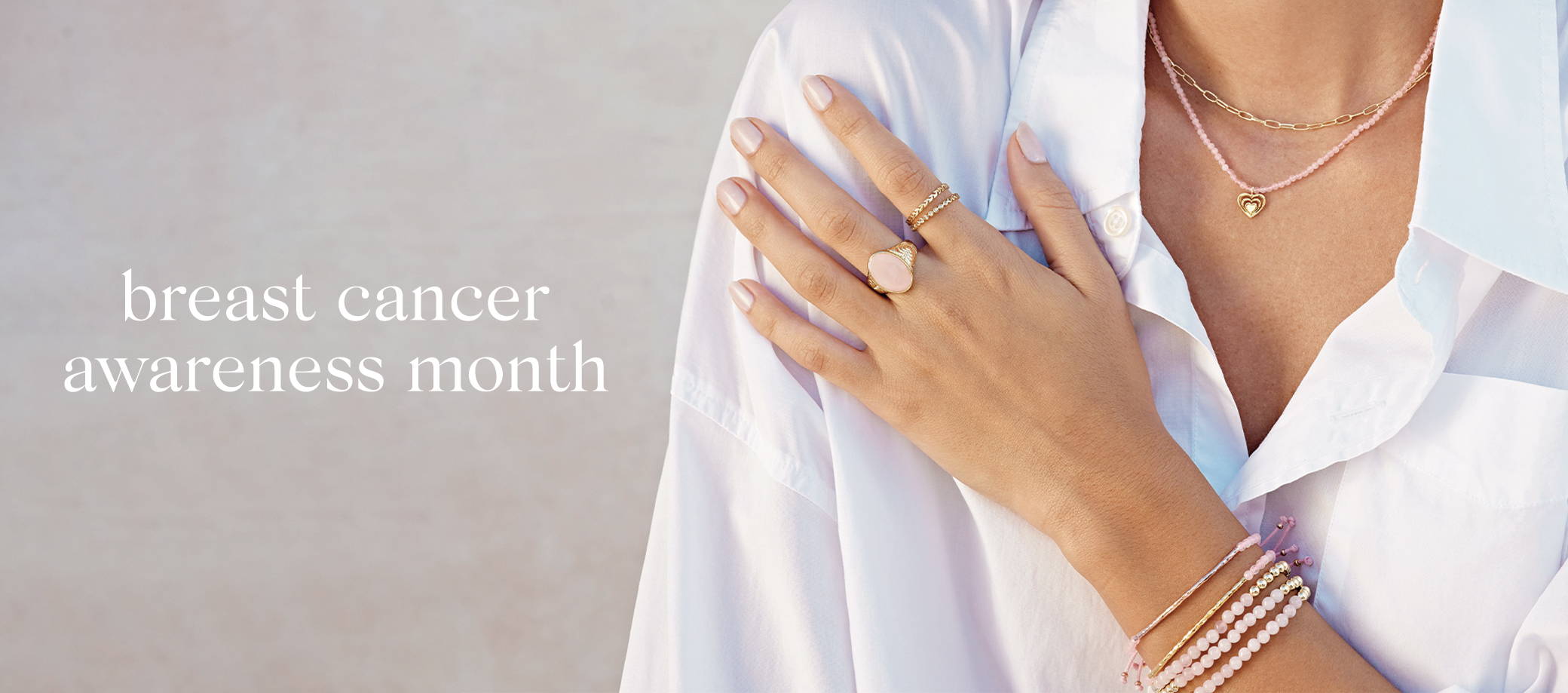 For the entire month of October, we will be donating 50% of the purchase price of dedicated Rose Quartz pieces within our Power Gemstone collection to The Breast Cancer Research Foundation.
The Rose Quartz stone not only honors the color of the month - pink - but also offers gentle, compassionate energy and brings with it nourishing comfort and peace. The perfect symbol of support during this year's Breast Cancer Awareness Month.
Every 14 seconds, somewhere in the world, a woman is diagnosed with breast cancer. As a female co-founded and predominantly led company, helping to prevent this disease is extremely important to us.
A woman is diagnosed with breast cancer.
Will be diagnosed with breast cancer during their lifetime.