Now's the time to experiment in the kitchen. We suggest
giving Gorjana's favorite dish a try.

Serbian Stuffed Peppers
Prep Time: 15 Mins. Cook Time: 45 Mins. Total Time: 1 Hour Serves 4

Ingredients
1 lb ground beef
4 large red bell peppers
1 large onion, finely chopped
2 small tomatoes
½ cup basmati rice
3 tbsp olive oil
1 tbsp Vegetable Seasoning
½ tbsp paprika
Salt & pepper to taste
1½ cups water
Supplies
Saute pan
Knife
Cutting board
Mixing spoon
Dutch oven (or saucepan)
Measuring cup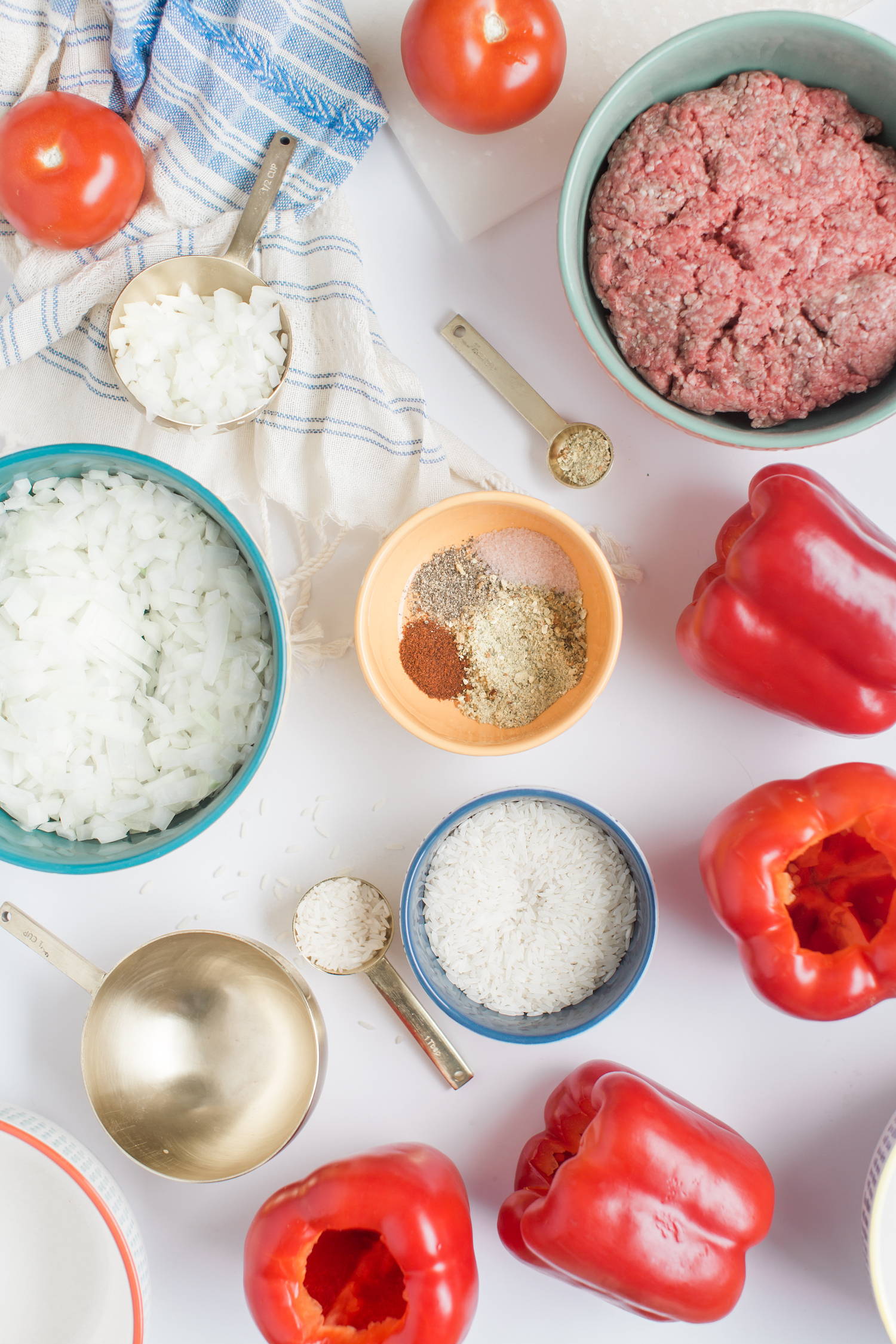 Instructions
1. Over medium heat, add olive oil, onion, ground beef, Vegetables, paprika, salt & pepper to saute pan. Stir frequently & cook until meat is crumbly.
2. Add rice into same saute pan. Mix together & let simmer for 5 minutes.
3. Cut the tops off of the bell peppers (cut a circle around the stem). Remove anything from the inside, including seeds.
4. Spoon an equal amount of meat mixture into each hollowed pepper. Slice the tomatoes in half & place the halved tomato on top of each pepper.
5. Place peppers in a medium sized dutch oven (or saucepan) & pour water over the peppers (about 2' of the pot should be filled with water). Cover & cook on medium heat for 45 minutes.
Gorjana recommends serving with a simple cabbage salad & some naan bread. Enjoy!