No Sugar Added Banana Walnut Muffins
Recipe by @alectreffs
Prep Time: 15 Mins. Cook Time: 30 Mins. Total Time: 45 mins Makes 12 muffins

Ingredients
1 cup ripe banana,

mashed

½ cup coconut flour

2 scoops of vanilla protein powder (but for the best results, we recommend Pranaon bananas n' crème protein powder)

1 cup almond milk

¼ cup unsweetened applesauce

2 eggs

1 tsp vanilla extract

Pinch of baking powder, baking soda and cinnamon

Walnuts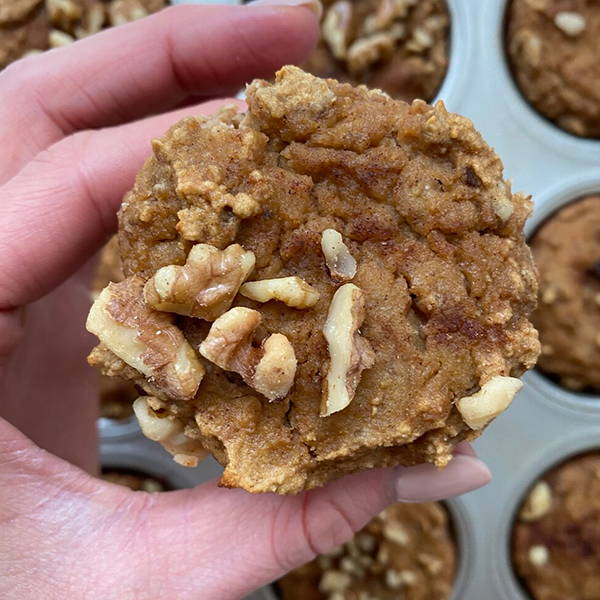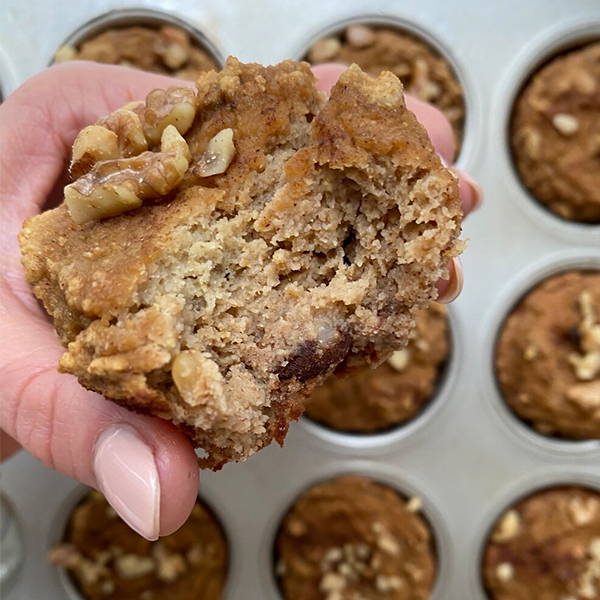 Instructions
1. Preheat the oven to 350F.
2. In a large bowl, mash the bananas and fold in the eggs, almond milk, unsweetened apple sauce and vanilla extract.
3. Add in the coconut flour, protein powder, baking powder, baking soda and cinnamon.
4. Once the wet and dry ingredients are mixed together, add in the walnuts.
5. Spray a muffin pan with coconut oil spray and spoon the batter equally into each cup. (You should have enough batter for 12 muffins - unless you eat too much of the batter of course).
6. Top with more walnuts and cinnamon.
7. Bake for 30 minutes, or until a toothpick comes out clean.