WHAT'S IN YOUR BEACH BAG?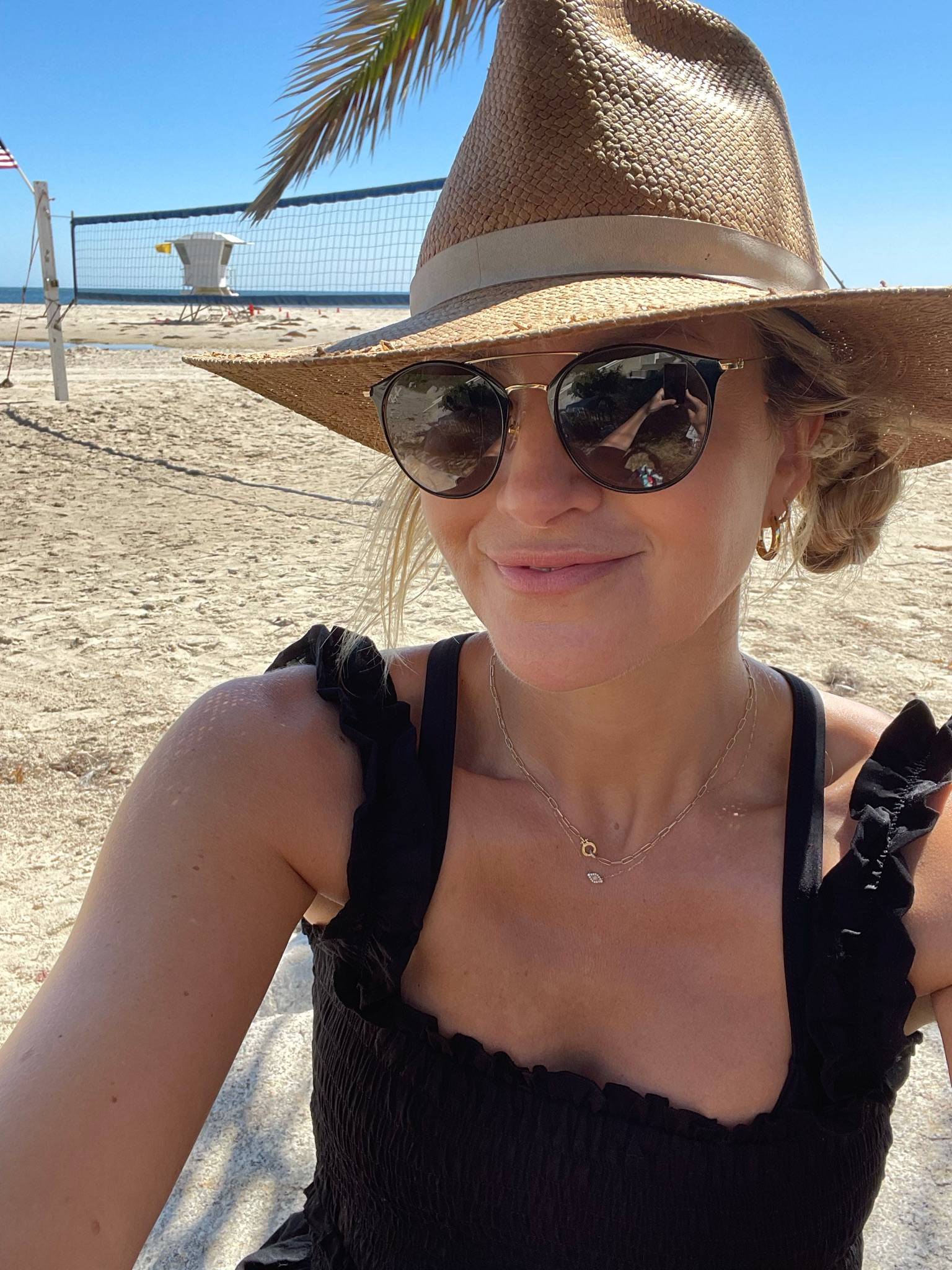 We have always loved to share the stories of founders and other inspirational people we love to follow. Uninterested in the traditional interview, we got together to brainstorm a more fun way to get to know these women. Inspiration hit while walking along the beach one day...
We're pleased to introduce our newest series: "What's In Your Beach Bag?" We believe what you carry can reveal a lot about you, which is why we asked some of our favorite people what they're toting to a day at the beach.
First up, Gorjana, our Co-Founder and Creative Director.
1. Janessa Leone's packable straw hat: I am never without a hat at the beach! These are perfect as they roll up but still maintain their shape.
2. Sunscreen: I regret not wearing a lot of sunscreen as a teen. Now I'm super into it. Elta MD is my favorite for my face. I love Supergoop's water-proof unseen sunscreen for when I'm planning on a swim. I'm also obsessed with COOLA's tinted lip balm and scented body sprays. Yes, I carry all of these in my bag at once.
3. Sachajuan Hair In The Sun: I love this hair mask - it's an awesome product, I do not love what the sun and water does to my hair.
4. gorjana Fine Jewelry: I always wear a fine layer to the beach - they can get wet!
5. A magazine: I'm officially into magazines again, and have started carrying one with me.