We've been working on some things we
think you'll like 😉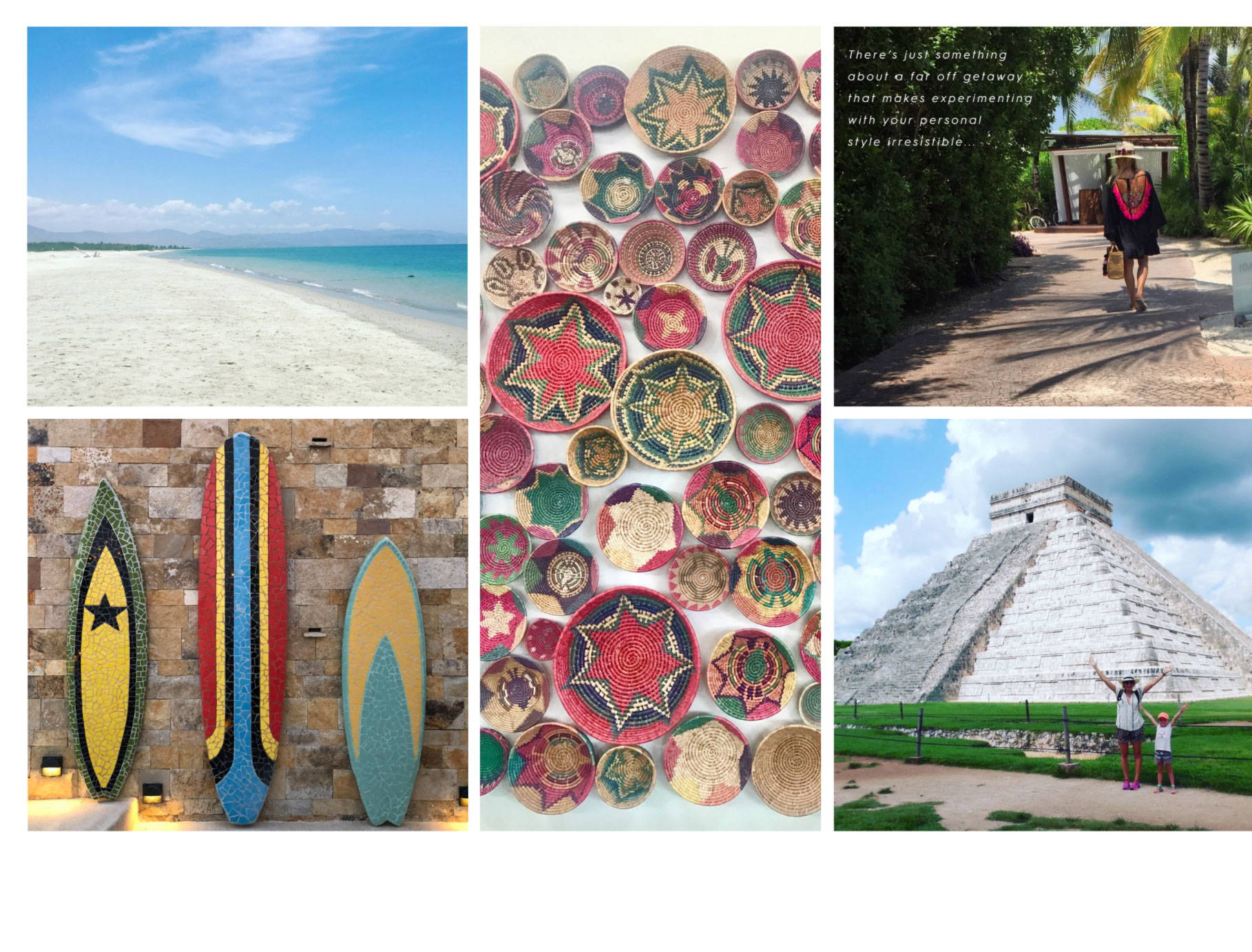 Just south of Laguna lies lively Mexico, one of our favorite retreats...
Every time we visit this colorful oasis, we can't help but feel inspired by the rich greenery, neon florals and traditional artisan textiles and tokens.
This summer, we're embracing the tan-enhancing effects of gold and accenting our bronzed skin with a more-is-more approach to color.
We're so excited to launch these products on Monday!
In the meantime, here's a behind-the-scenes glimpse at some snapshots
from our photoshoot.