Gorjana's Serbian Bell Peppers Recipe
Now's the time to experiment in the kitchen. We suggest
giving Gorjana's favorite dish a try.
Serbian Stuffed Peppers
Prep Time: 15 Mins. Cook Time: 45 Mins. Total Time: 1 Hour Serves 4

Ingredients
1 lb ground beef
4 large red bell peppers
1 large onion, finely chopped
2 small tomatoes
½ cup basmati rice
3 tbsp olive oil
1 tbsp Vegetable Seasoning
½ tbsp paprika
Salt & pepper to taste
1½ cups water
Supplies
Saute pan
Knife
Cutting board
Mixing spoon
oven (or saucepan)
Measuring cupSupplies
Saute pan
Knife
Cutting board
Mixing spoon
Dutch oven (or saucepan)
Measuring cup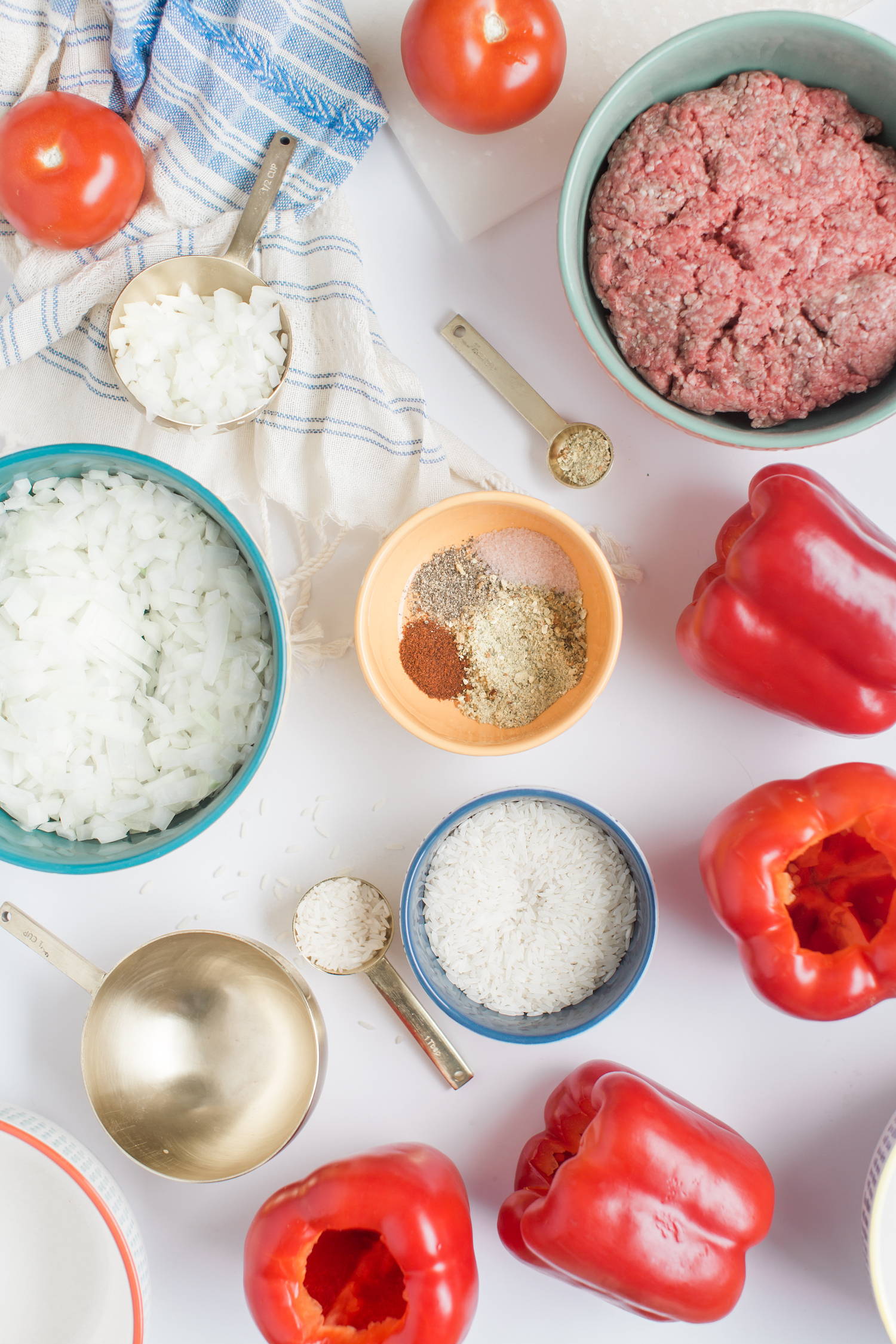 Instructions
1. Over medium heat, add olive oil, onion, ground beef, Vegetables, paprika, salt & pepper to saute pan. Stir frequently & cook until meat is crumbly.
2. Add rice into same saute pan. Mix together & let simmer for 5 minutes.
3. Cut the tops off of the bell peppers (cut a circle around the stem). Remove anything from the inside, including seeds.
4. Spoon an equal amount of meat mixture into each hollowed pepper. Slice the tomatoes in half & place the halved tomato on top of each pepper.
5. Place peppers in a medium sized dutch oven (or saucepan) & pour water over the peppers (about 2' of the pot should be filled with water). Cover & cook on medium heat for 45 minutes.
Gorjana recommends serving with a simple cabbage salad & some naan bread. Enjoy!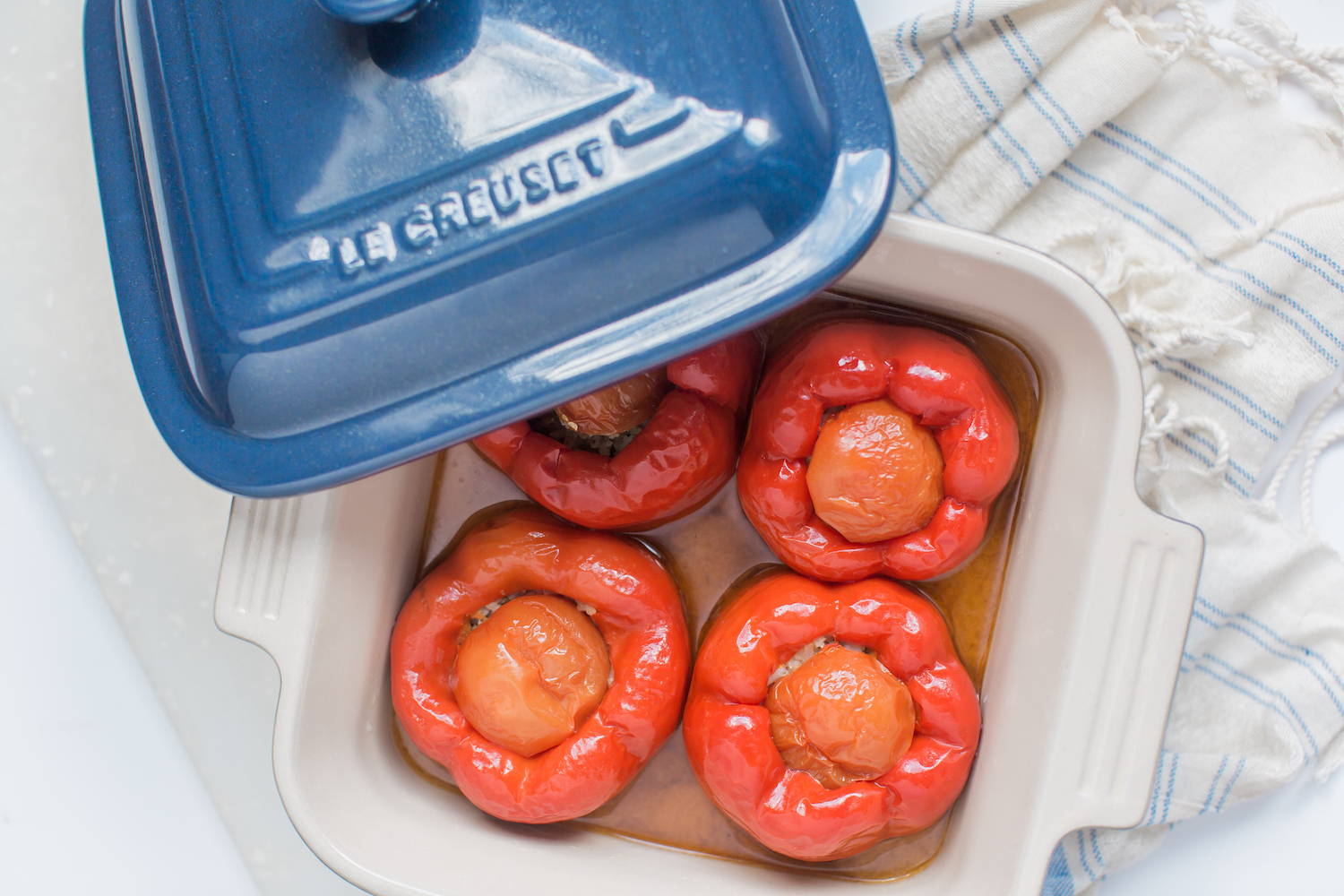 No Sugar Added Banana Walnut Muffins

Recipe by @alectreffs
Prep Time: 15 Mins. Cook Time: 30 Mins. Total Time: 45 mins Makes 12 muffins

Ingredients
1 cup ripe banana,

mashed

½ cup coconut flour

2 scoops of vanilla protein powder (but for the best results, we recommend Pranaon bananas n' crème protein powder)

1 cup almond milk

¼ cup unsweetened applesauce

2 eggs

1 tsp vanilla extract

Pinch of baking powder, baking soda and cinnamon

Walnuts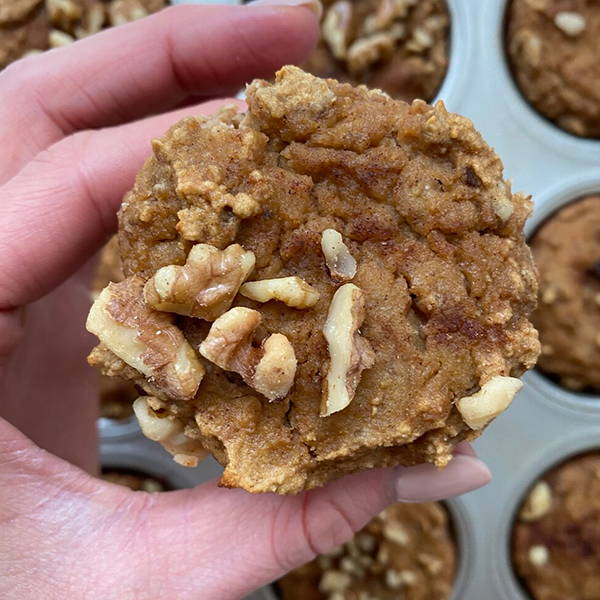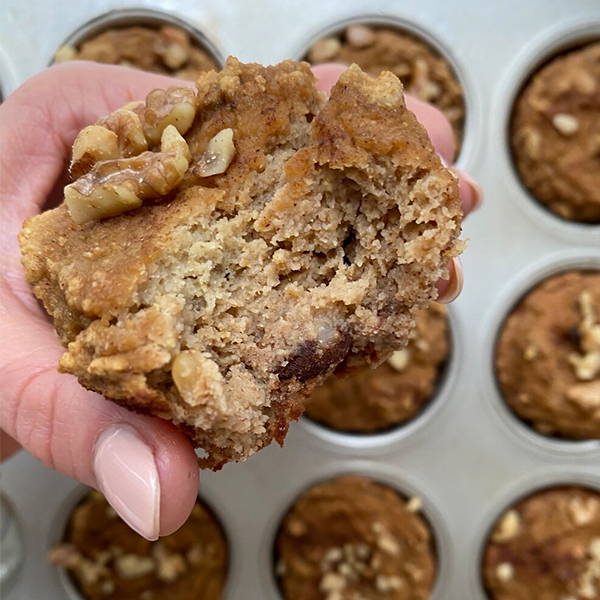 Instructions
1. Preheat the oven to 350F.
2. In a large bowl, mash the bananas and fold in the eggs, almond milk, unsweetened apple sauce and vanilla extract.
3. Add in the coconut flour, protein powder, baking powder, baking soda and cinnamon.
4. Once the wet and dry ingredients are mixed together, add in the walnuts.
5. Spray a muffin pan with coconut oil spray and spoon the batter equally into each cup. (You should have enough batter for 12 muffins - unless you eat too much of the batter of course).
6. Top with more walnuts and cinnamon.
7. Bake for 30 minutes, or until a toothpick comes out clean.
Add some healthy & savory color to your meal plan
with Gorjana's Rainbow Soup :)
Rainbow Soup
Prep Time: 10 Mins. Cook Time: 15 Mins. Total Time: 25 mins Serves 2

Ingredients
2 cups broth (bone broth, veggie broth, etc)
1.5 cups chopped organic celery
1 cup chopped organic rainbow carrots
1 cup organic purple cauliflower
1 tbsp garlic salt
1 full organic lemon squeezed
1 tsp dried oregano
1 tsp dried parsley
2 cloves of organic garlic, minced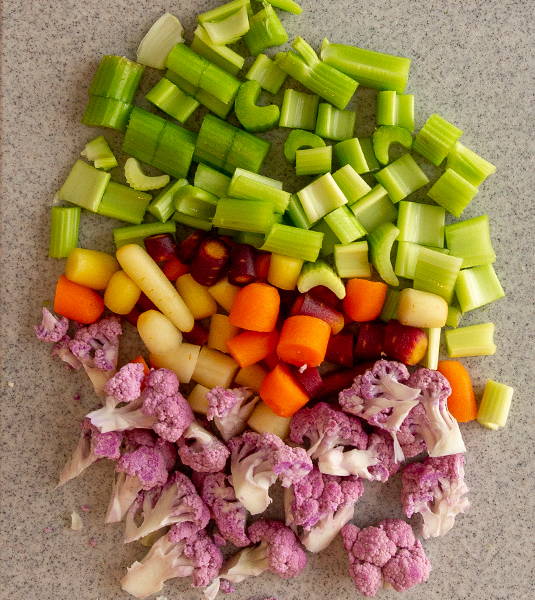 Instructions
Add in all ingredients to your pot

Simmer for 10-15 min, or until veggies are
"al dente."

Finish off with the juice of 1 lemon
Note
We like to add grilled chicken breast at the end. If you are vegan, this soup can be enjoyed with cooked tofu or by itself.

Read our blog post to see what we are listening, reading and getting inspired by while in quarantine.