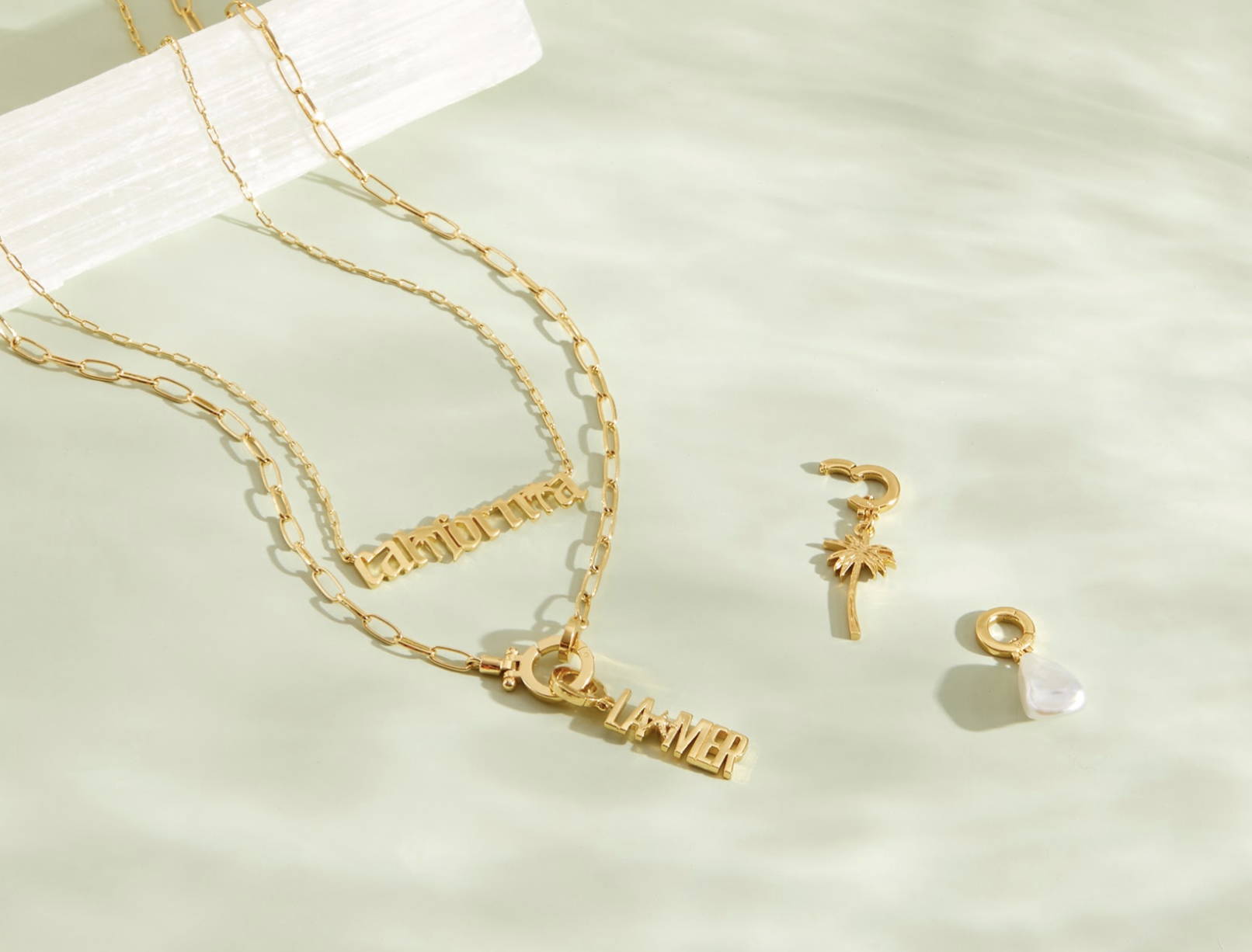 NEW PARKER CHARMS!
"Alexa, play 'Express Yourself.'" 😉 These new beach-inspired charms are perfect for summer.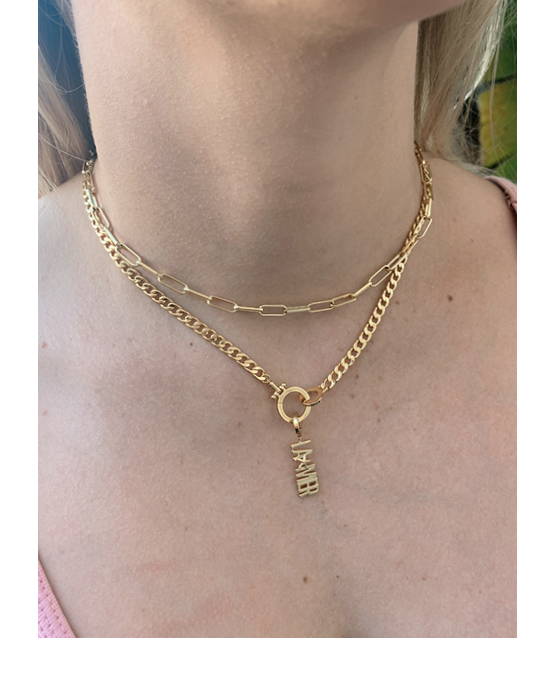 Solo Statement:
Allow one charm to shine by layering it with a shorter chain that
doesn't overlap.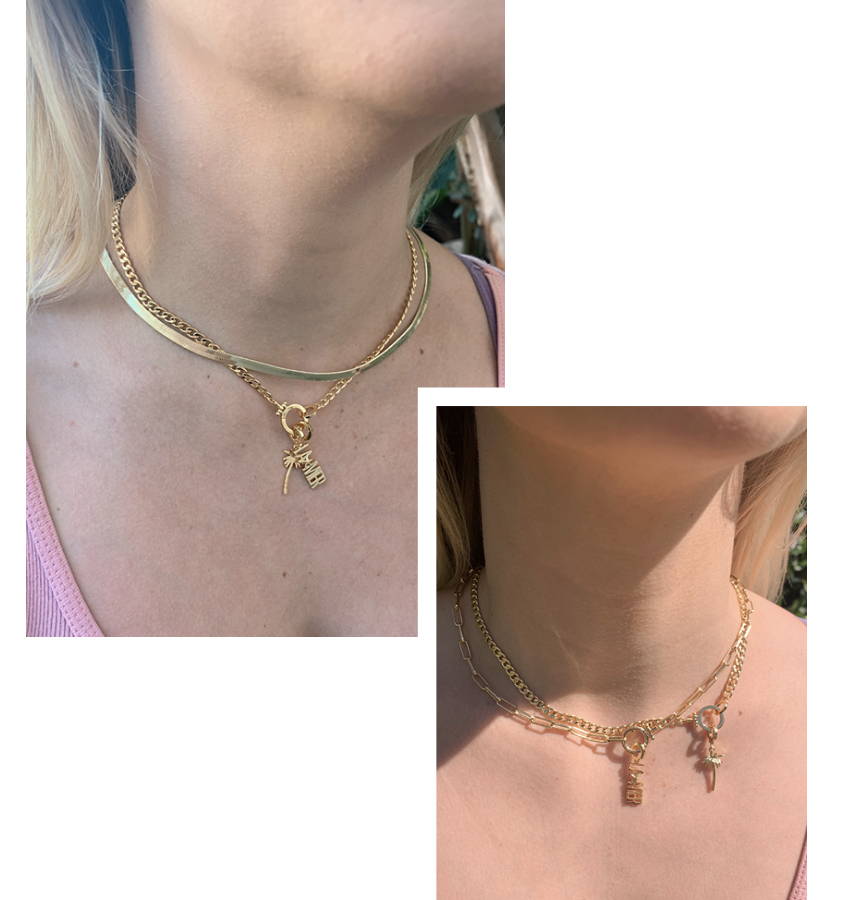 The More the Merrier:
Can't choose which charm to wear? No fear. Attach your charms to two different style chain links for an ultra-trendy look.
Only have one necklace that the charms can attach to? Hook them both on the clasp and pair with a subtle chain so that they can take center stage.

NEW NAMEPLATE NECKLACES!
These retro necklace styles can seem intimidating at first, but we promise they're easy to layer in with your favorites.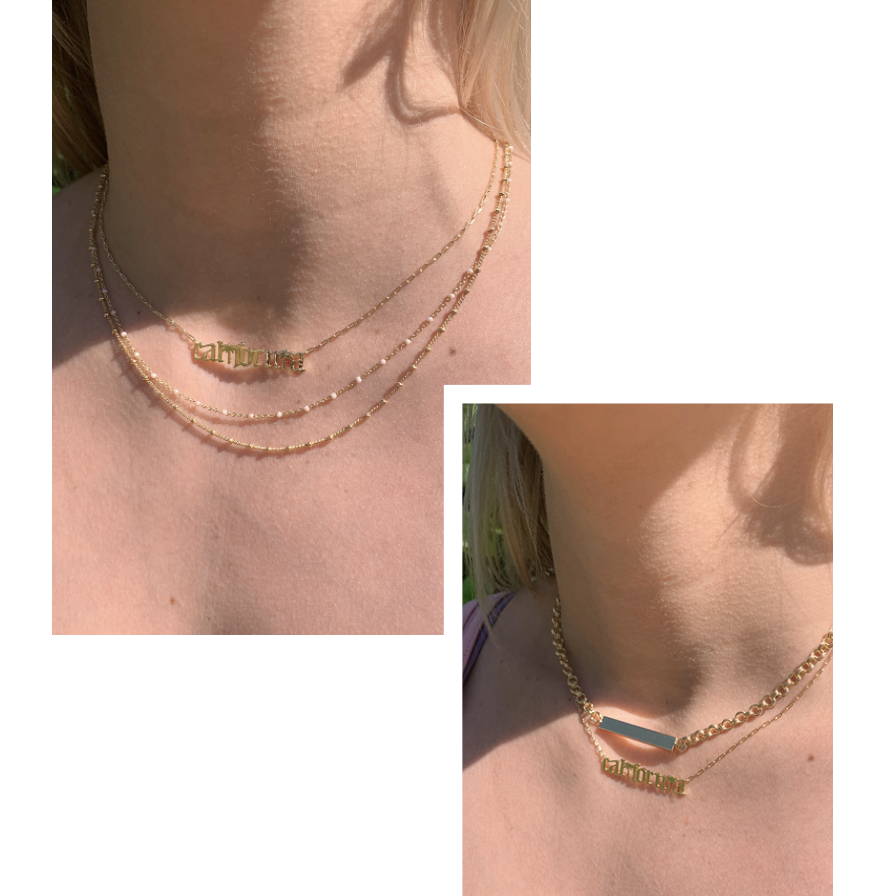 Layering with Nameplates
1. Fake a fully layered look with the dainty, double strand
Capri Layer Necklace.
2. Feeling bold? Pair your Nameplate with the striking
Lou Tag Necklace.