We love to experiment with our layers and aren't afraid to mix metals - in fact, we love this unexpected pairing. You can wear your gold and silver jewelry together, too - just follow our simple steps below.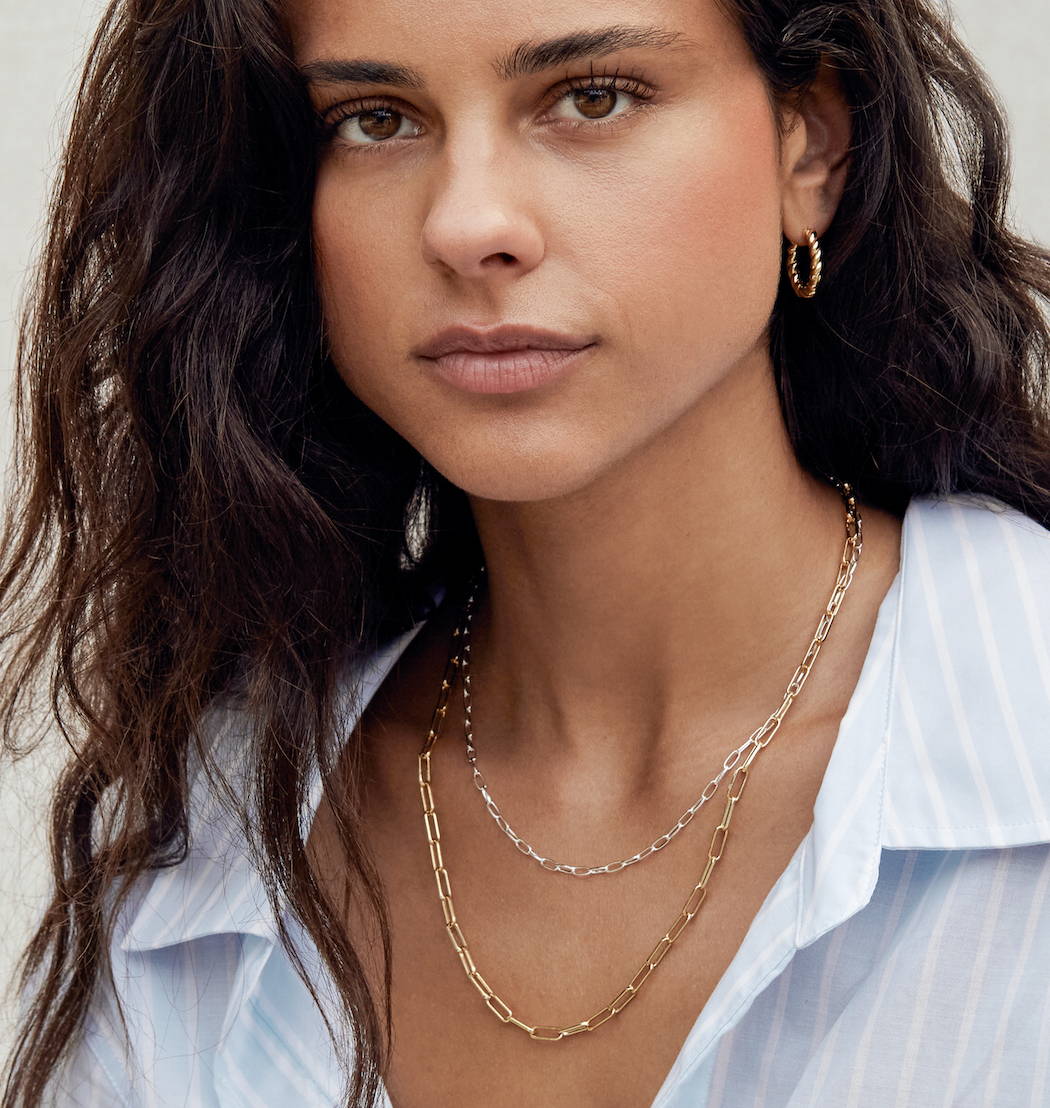 1. Pair similar style chain link necklaces for an intentionally layered look. One of our favorite mixed metal layers is two Parker Necklaces (you can pair the original with the mini or two of the same size). We love adding in an eye-catching statement piece (enter: evil eye jewelry) for added texture.
2. Mix and match different metals across your fingers - an easy way to start is to pair your gorjana favorites with personal jewelry such as your wedding bands. From gold rings for women to chunky silver signet rings, gorjana bands are made to mix and match.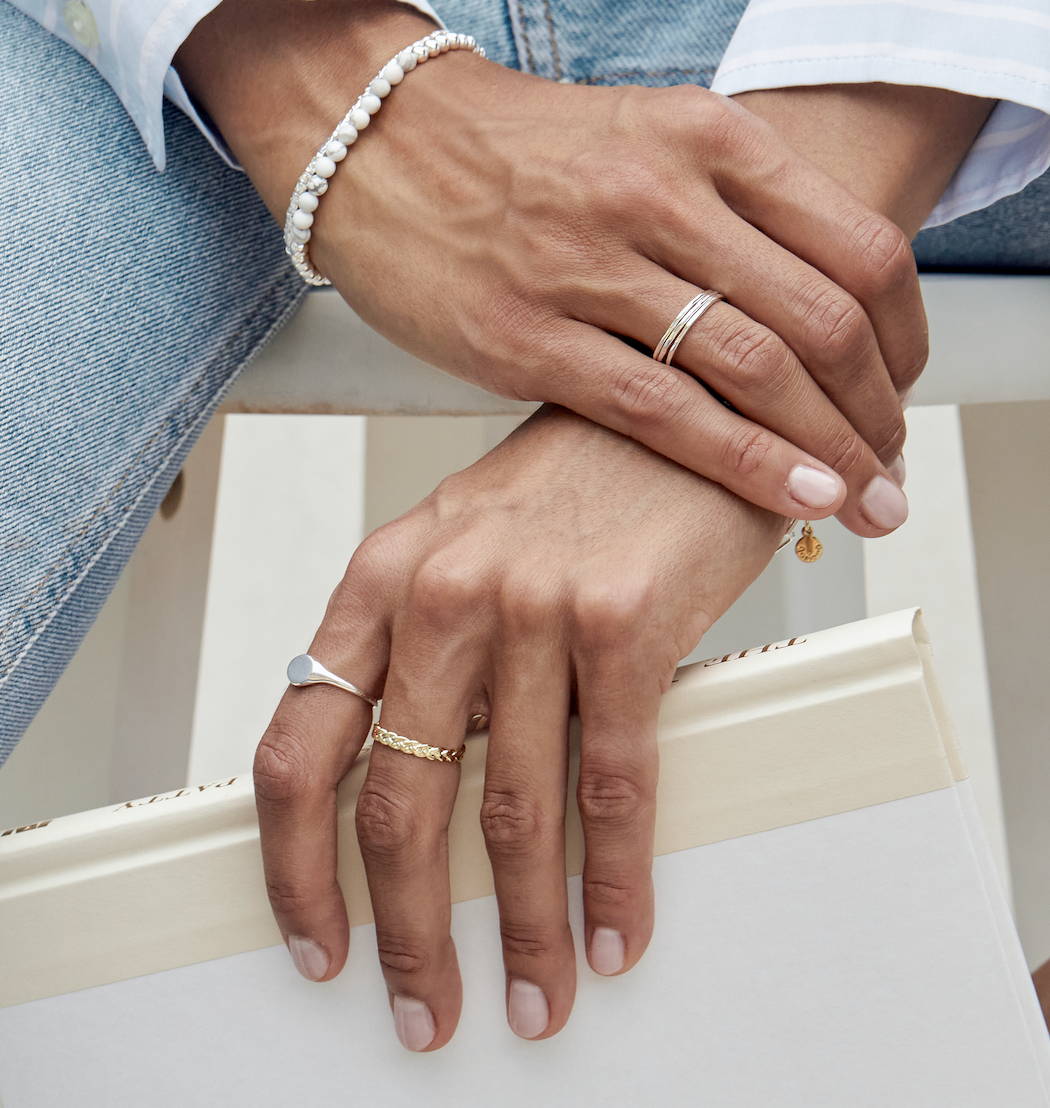 3. Strategically stack your bracelets picked from women's bracelets collection or ear studs by metal color. For example, you can alternate gold and silver.