We love the layered look and pile on different necklaces daily. Which means we're always experimenting with different necklines! Necklaces aren't just for v-necks - read on below to discover how to layer our favorite gold necklaces for women while wearing three different tops.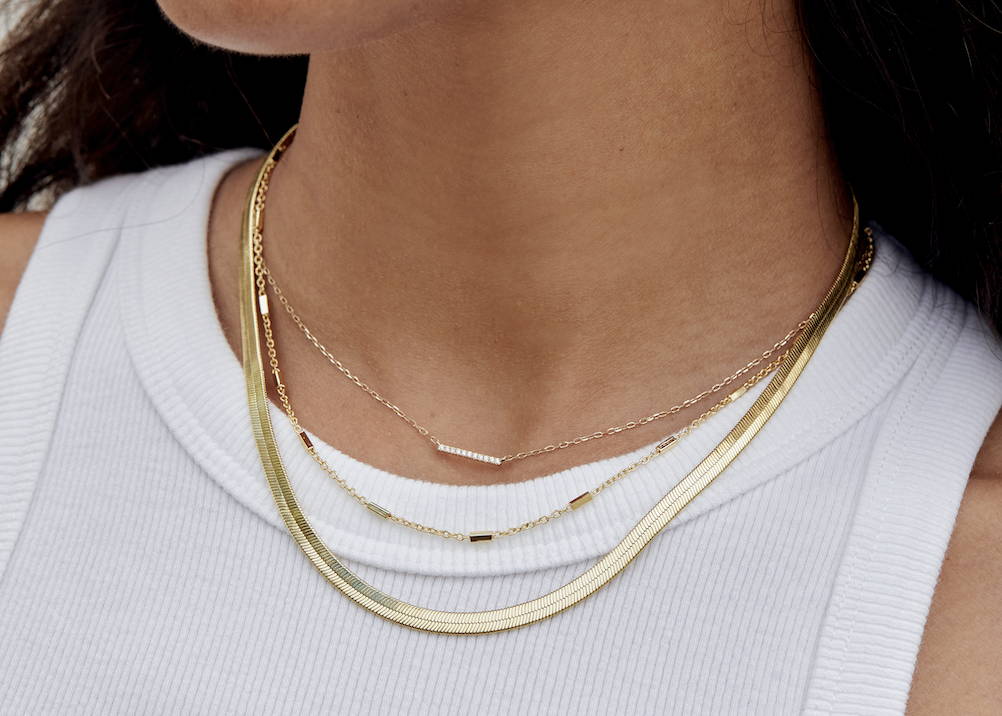 1. RACERBACK RULES
Keep your layers close in a high neck tank. Select daintier chains with different textures for added visual interest. These will also stand out if you're wearing a top that features a fun print or fabric. These chain link necklaces should all sit nested at your collarbone for a cool, modern look.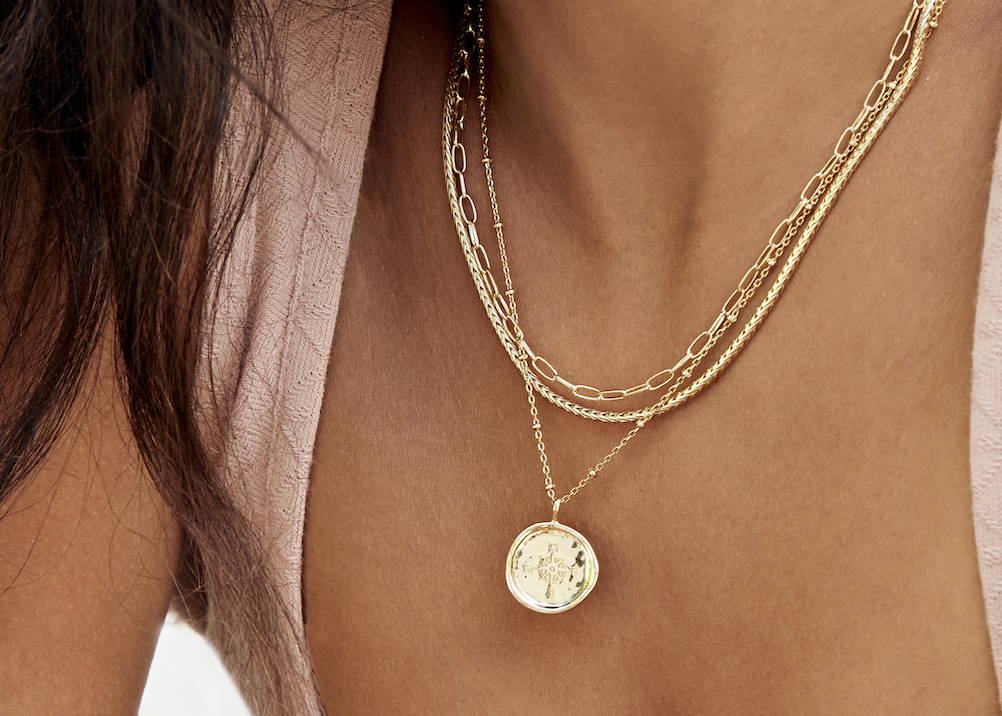 2. SCOOP THERE IT IS
A scoop neck allows longer coin necklaces to shine. Don't be afraid to fill the larger amount of space a scoop neck tee or tank creates. Layer with two to three necklaces of varying lengths and textures. Try mixing statement pieces with classic, minimal chains for a balanced look. We love layering our evil eye jewelry with everyday favorites like the Parker Mini or Venice Necklace for the perfect stack.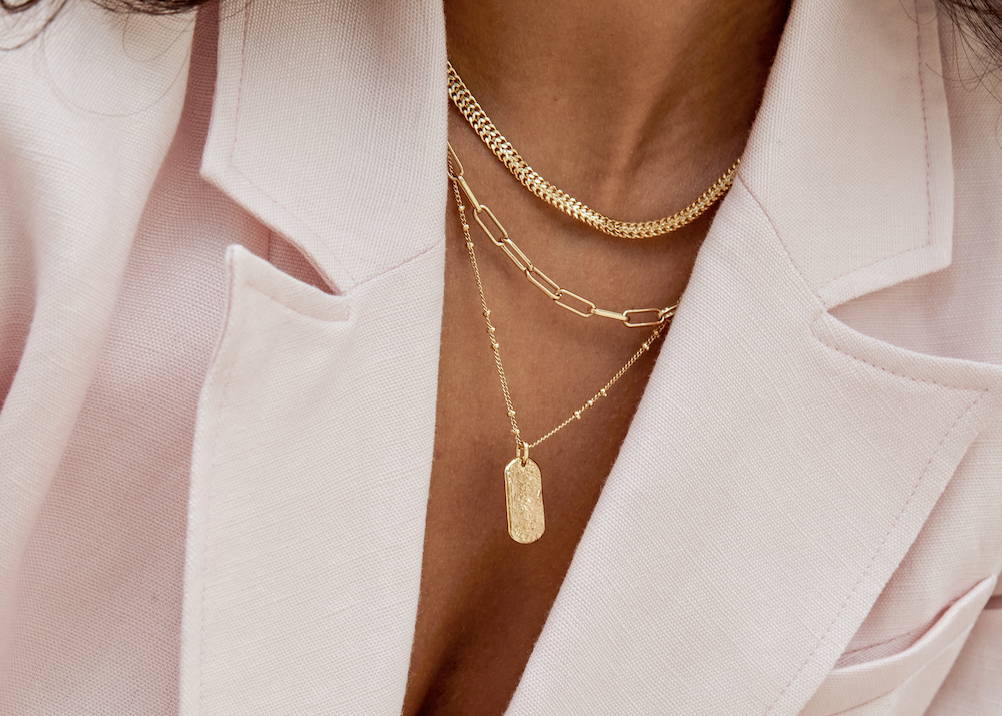 3. TAKE THE PLUNGE
A deep V calls for a standout layer. This is the easiest neckline to work with thanks to the inverted triangle shape. It's the perfect canvas for creating a #neckmess with chains, charms and fine gemstones. Layer by length and finish with a pendant for a bold look.