We're maximalists at heart; we live for a beautiful, artfully layered tangle of chains, gemstones and gold.
We intentionally design all of our collections to be mixed and matched so that you, too, can achieve the perfect #neckmess.
The #neckmess is a LOOK that requires a little confidence and even more originality. Read on if you're ready to play in the big leagues of layering (without the Mr. T vibes).
PS. Yes, this will require a detangling moment here and there, but the impact of layers of diamonds and chains is worth it.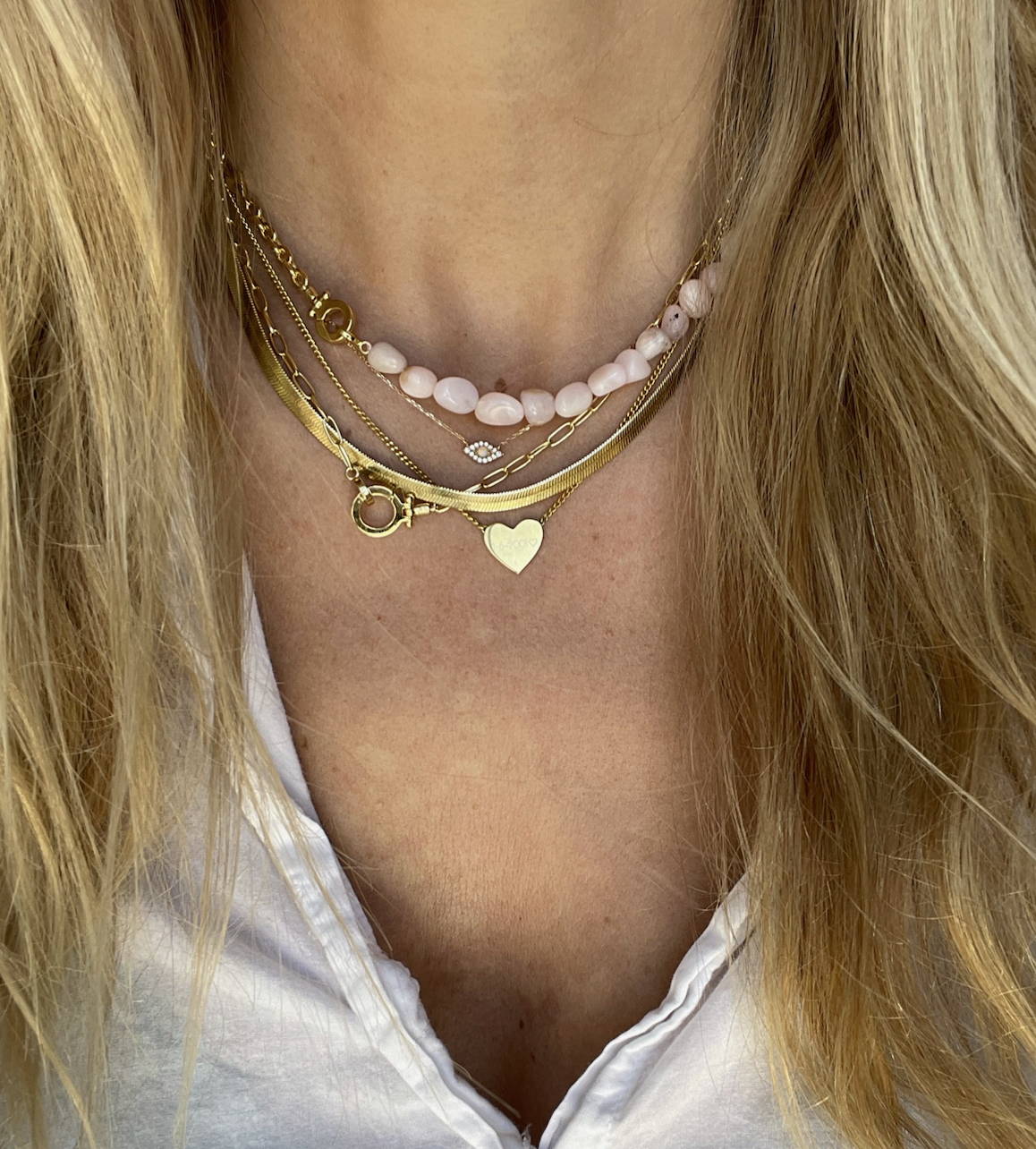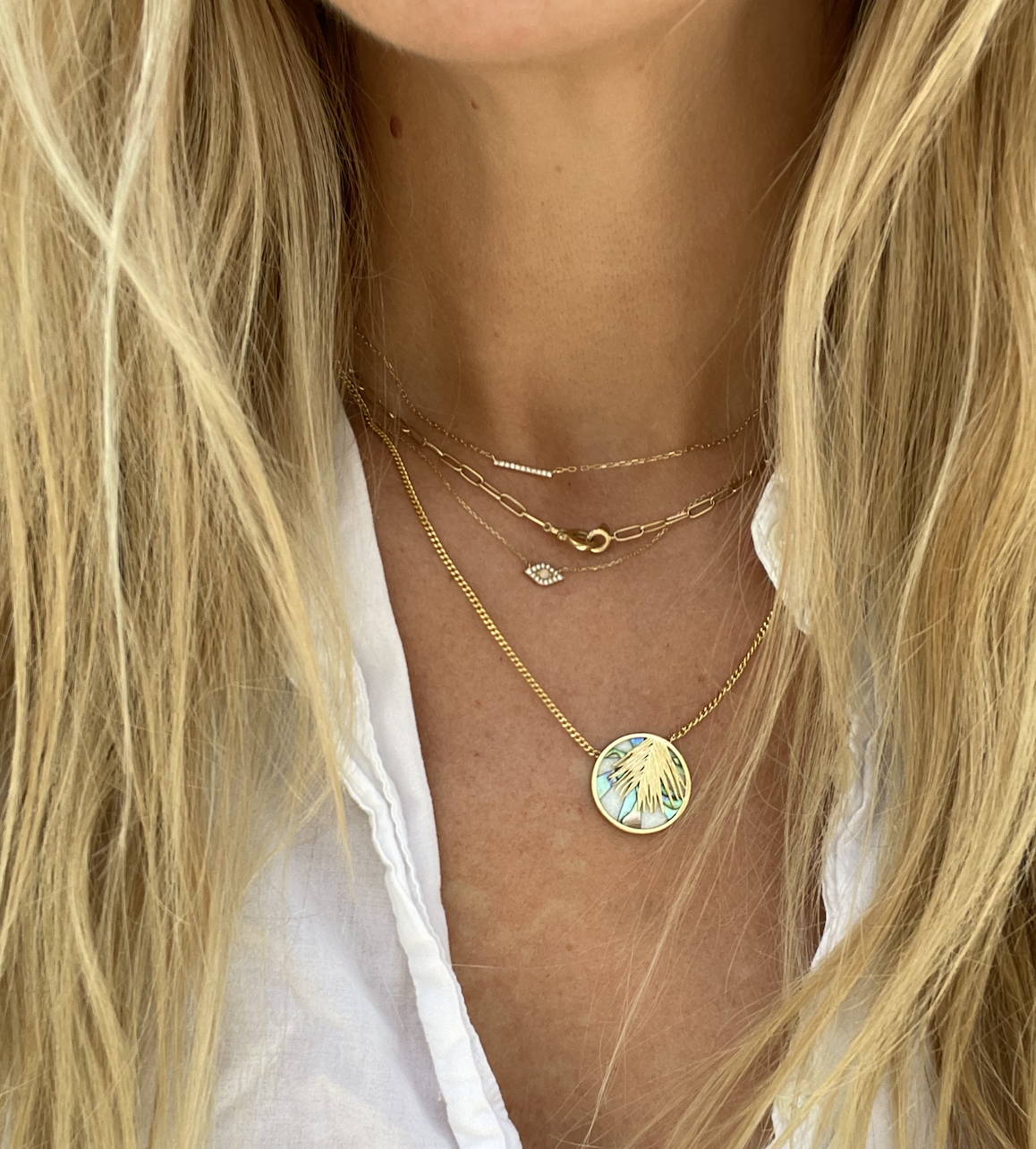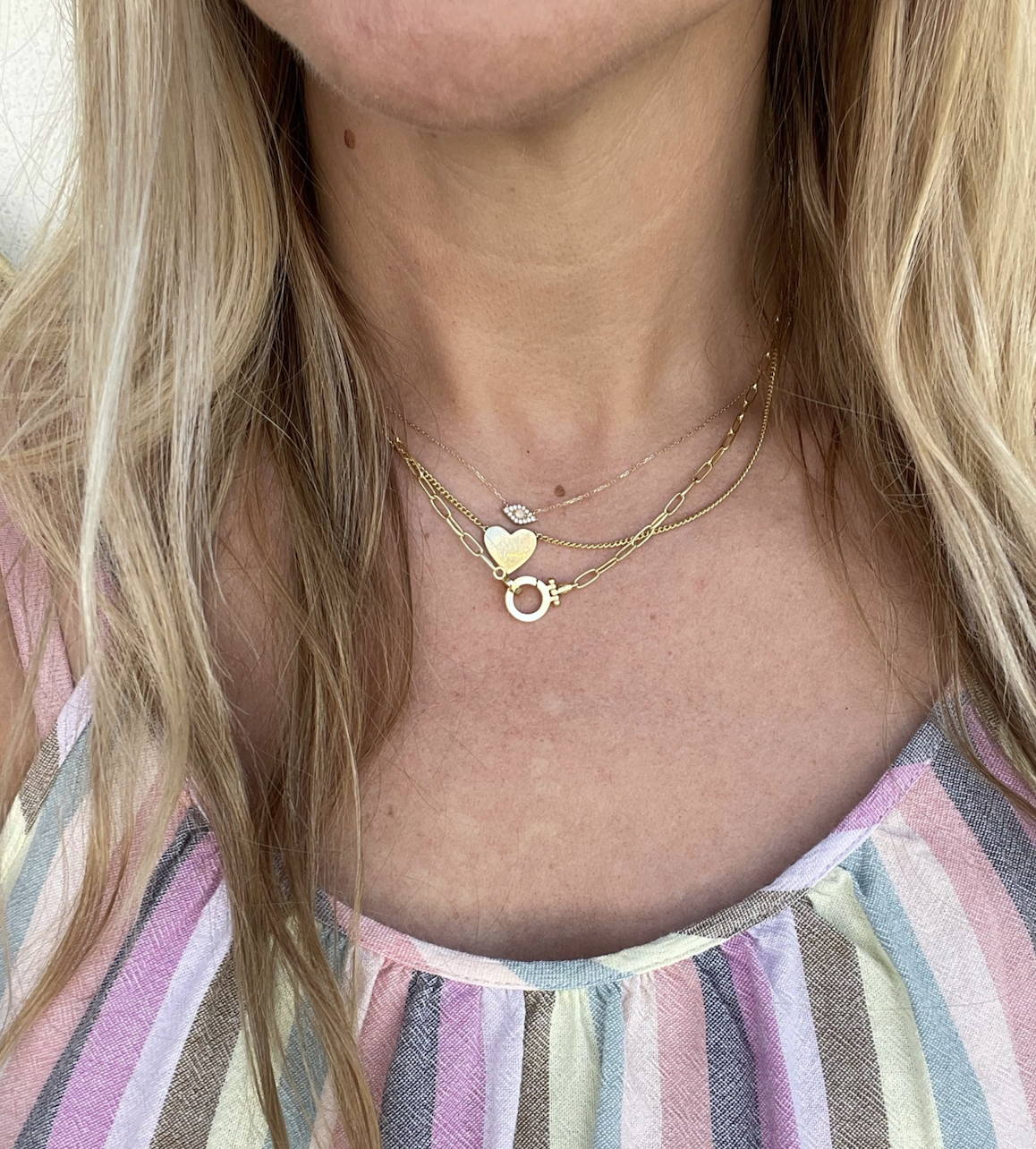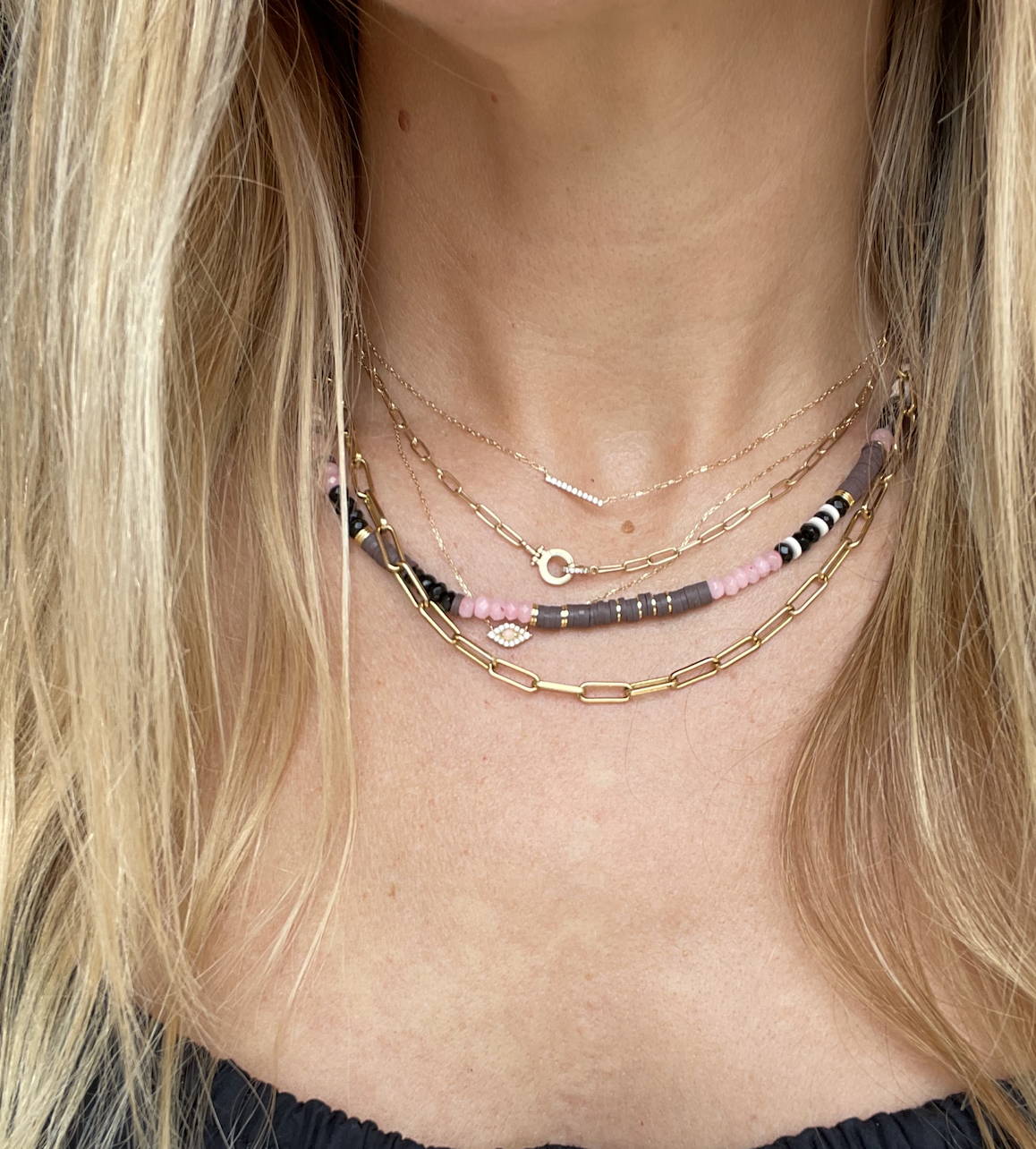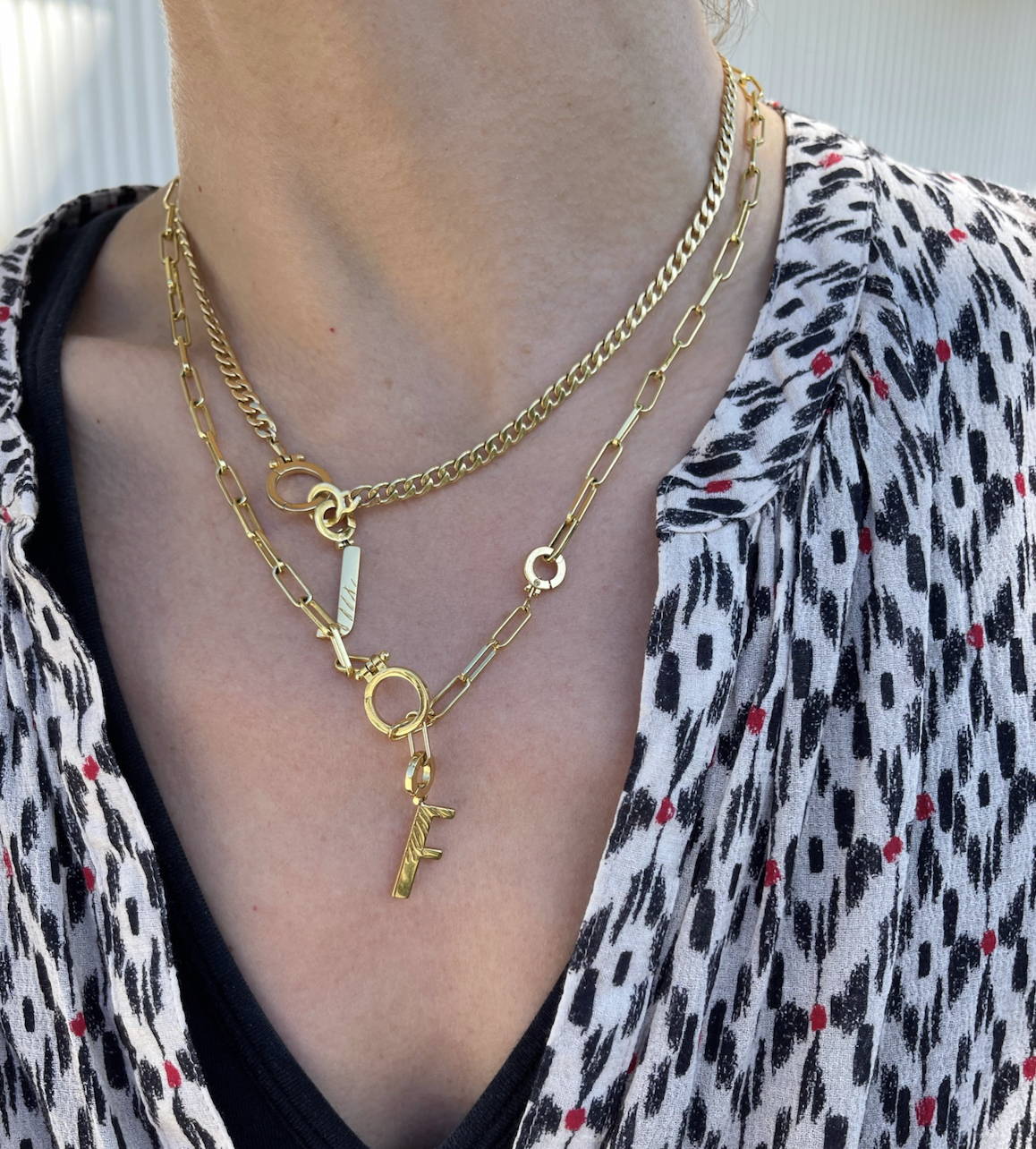 The key to the #neckmess is an intentional choice of chain lengths, weights and textures. We love mixing classic, dainty chains with statement pieces (think gold initial necklaces and evil eye pendants).
Avoid layering necklaces with the same size or type of chain, and choose necklaces that are all different lengths for visual interest (this will also help with tangling).
Start with a shorter necklace that rests at your collar bone. Layer around this necklace and don't try to overlap too many. Don't know where to start? Diamonds go with everything.

Ultimately, be mindful about not being too formulaic - this is about self-expression! Wear what you're gravitating towards that day, or choose a layer that compliments your outfit.