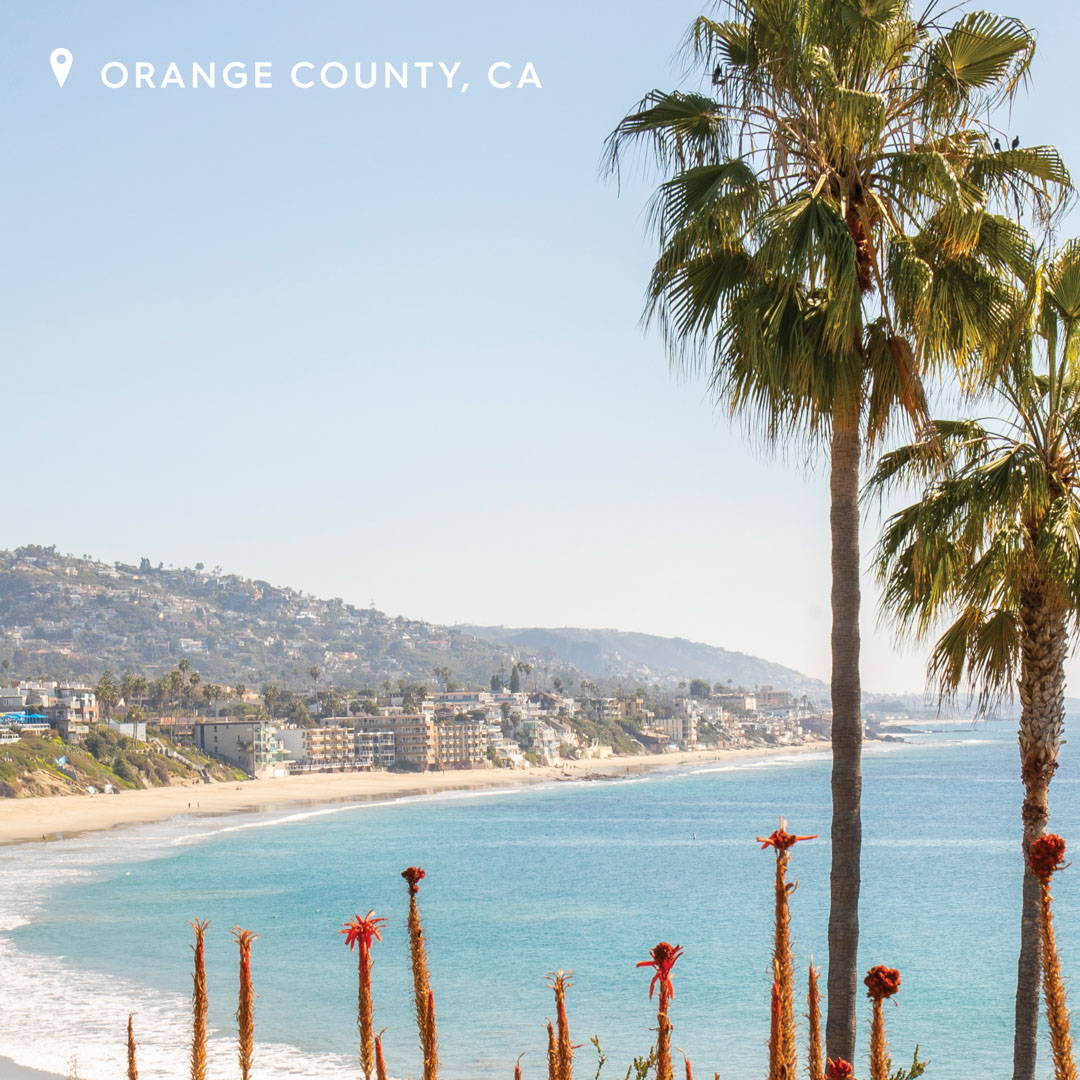 ORANGE COUNTY, CA
Crystal Cove state park is amazing, you can walk along the beach and go for a hike on the other side of Pacific Coast Highway. It has incredible views.
Laguna also has beautiful beaches. We believe the beaches and ocean are truly a power source for so many of us. We love being able to get in the water and walk on the sand. Our favorite beach is Victoria Beach, which features an old castle and tidepools.

LOS ANGELES, CA
Our family loves hiking in Malibu, back in Decker Canyon. Another favorite spot in Malibu is the Five Sense Collective— the perfect spot for a sound bath.
I also love shopping around Abbot Kinney Blvd and visiting DTLA, especially the new Soho Warehouse & Staples center— would love to be able to watch a Lakers playoff game with Lebron dominating things.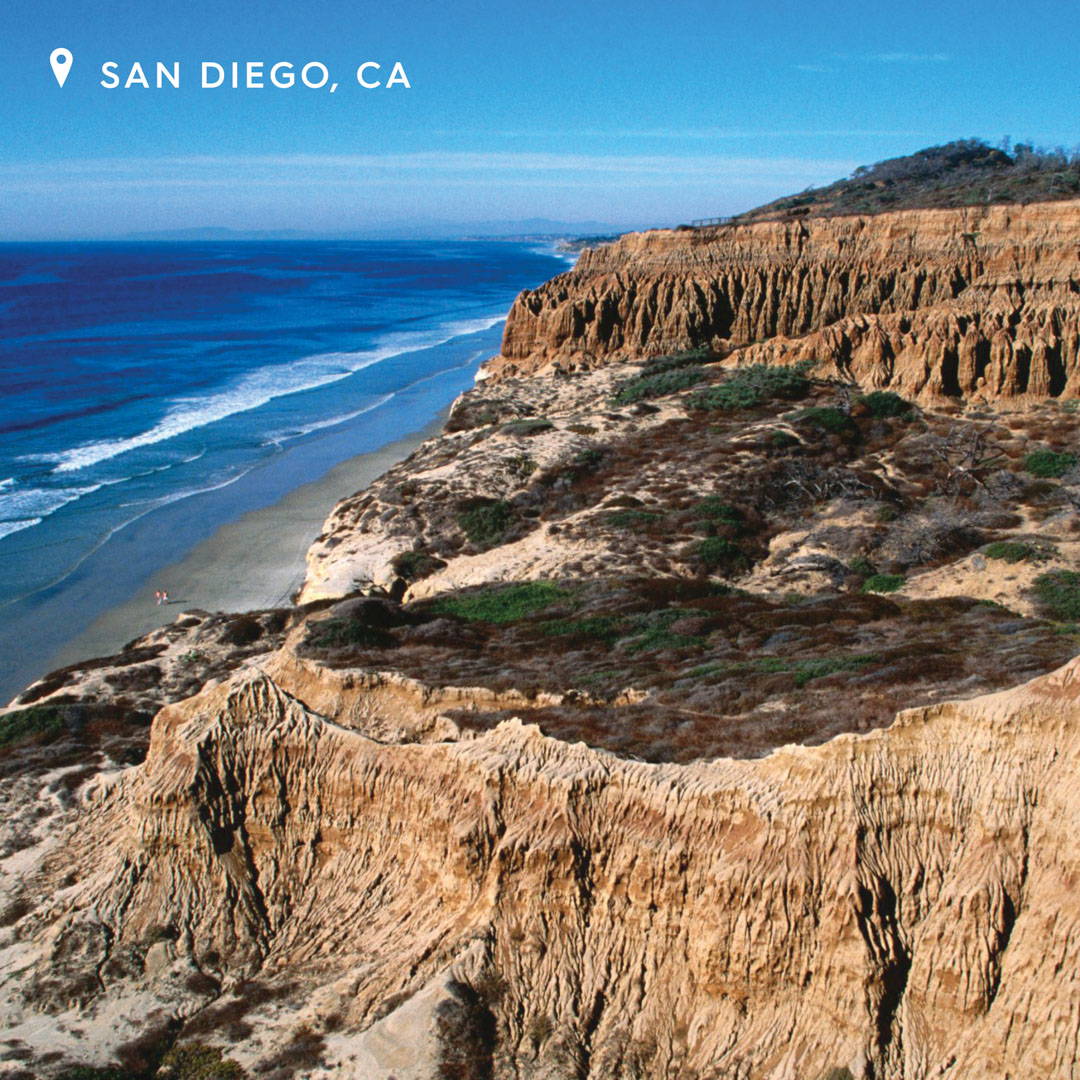 SAN DIEGO, CA
The Torrey Pines Trail is another great spot for hiking. There's parking down by the beach. Then, as you walk up the hill, the trails are directly overlooking the ocean with pretty incredible views.
It's a family tradition to visit Rancho Valencia for Jason's birthday, they have the best Spa and an incredible restaurant, Veladora.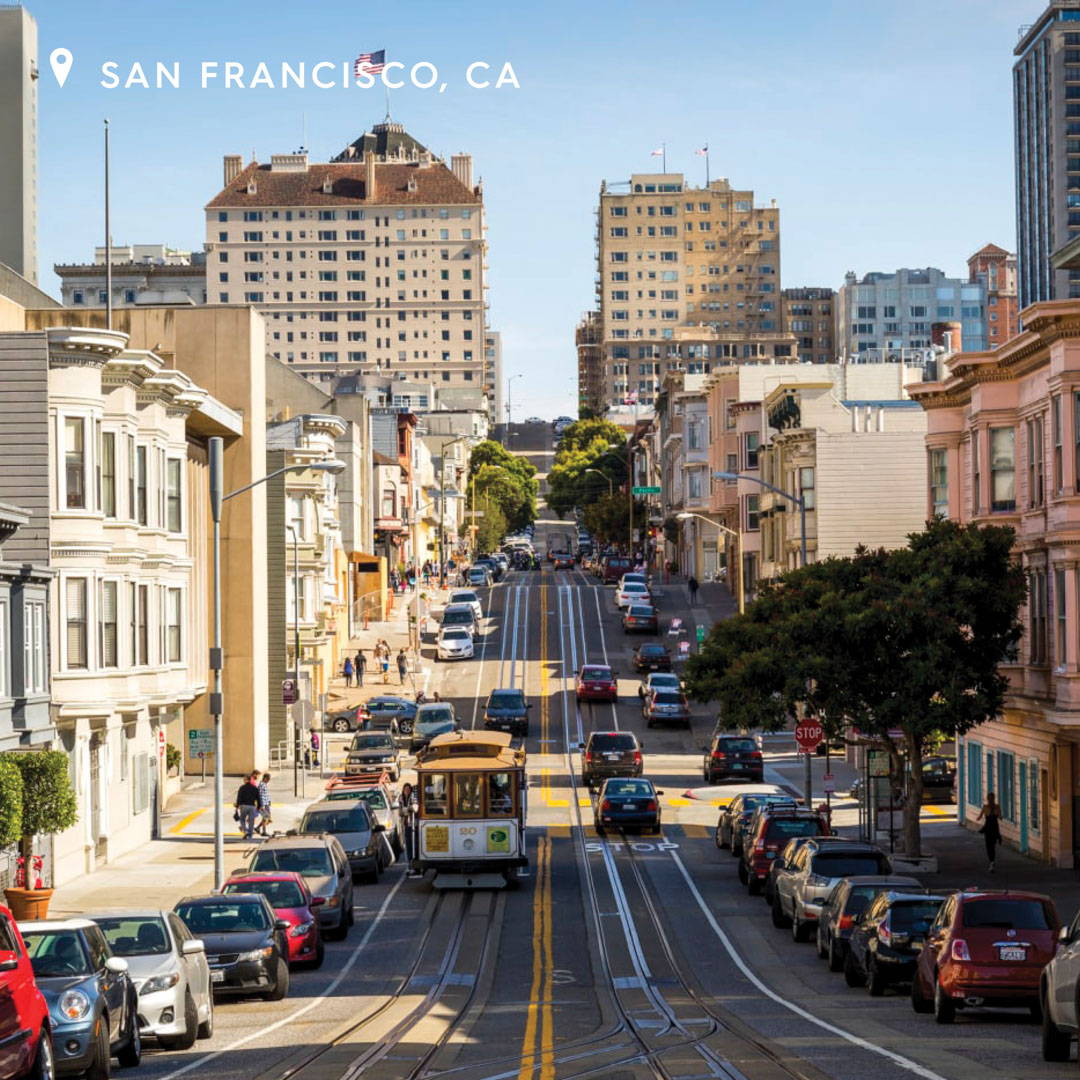 NORTHERN CALIFORNIA
If you ever have the opportunity, I highly recommend taking a drive along the coast in Big Sur, from Los Gatos down to Monterey to Carmel.
You can also drive north over the Golden Gate bridge on the 101, into Marin County and continue into Sonoma County. Our favorite towns there are Headlsburg & St Helena.
I also love to walk the streets of San Fran as well, particularly around Pacific Heights on Fillmore Street. They have the most wonderful cafés and shops.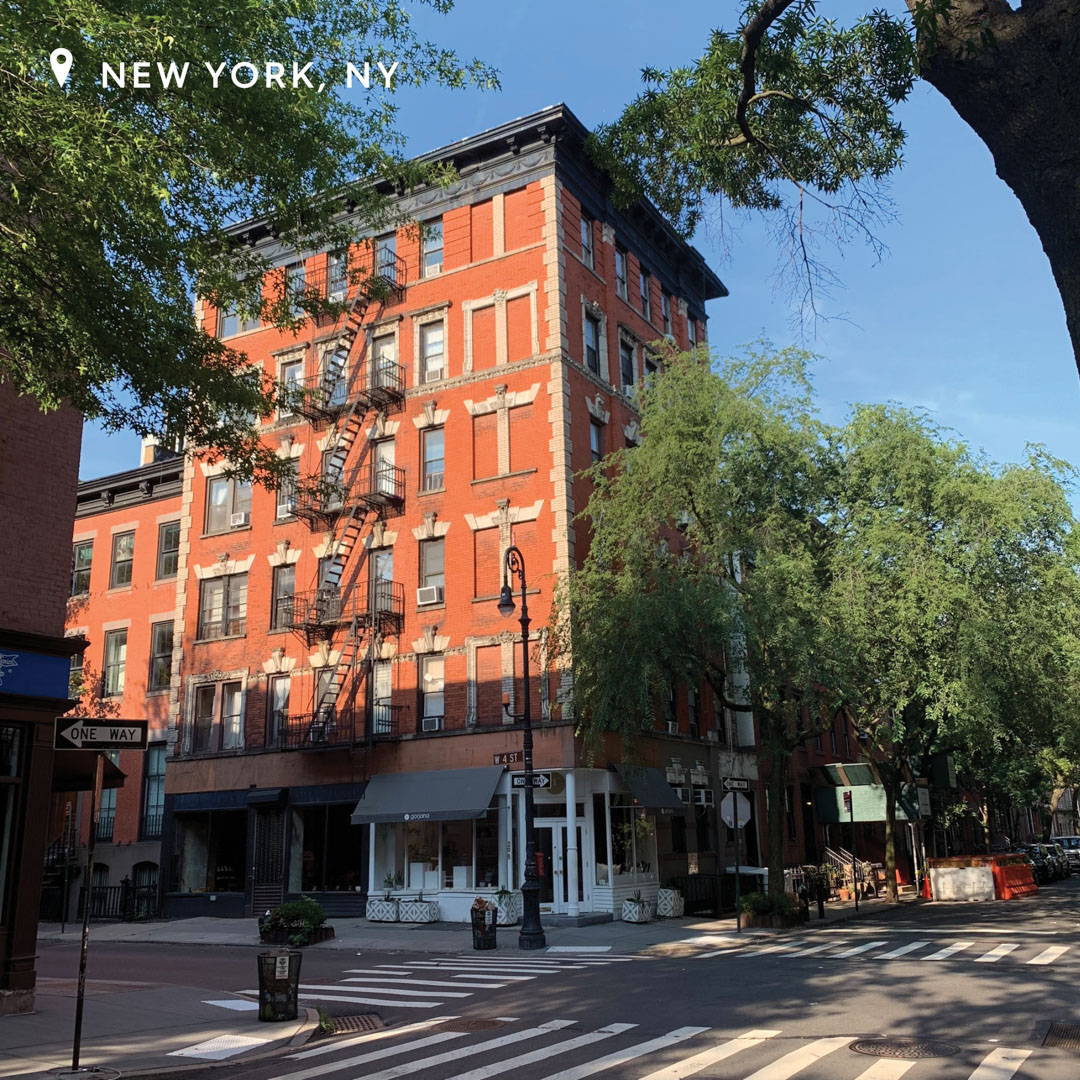 NEW YORK, NY
This has probably been the place we've missed the most, it's sad to think it might be some time before we're there again.
May is one of my favorite months in the city, when the weather starts to get nice and all the cafes open up their sidewalk seating. I miss being able to walk the streets and grabbing a slice of pizza at Joe's.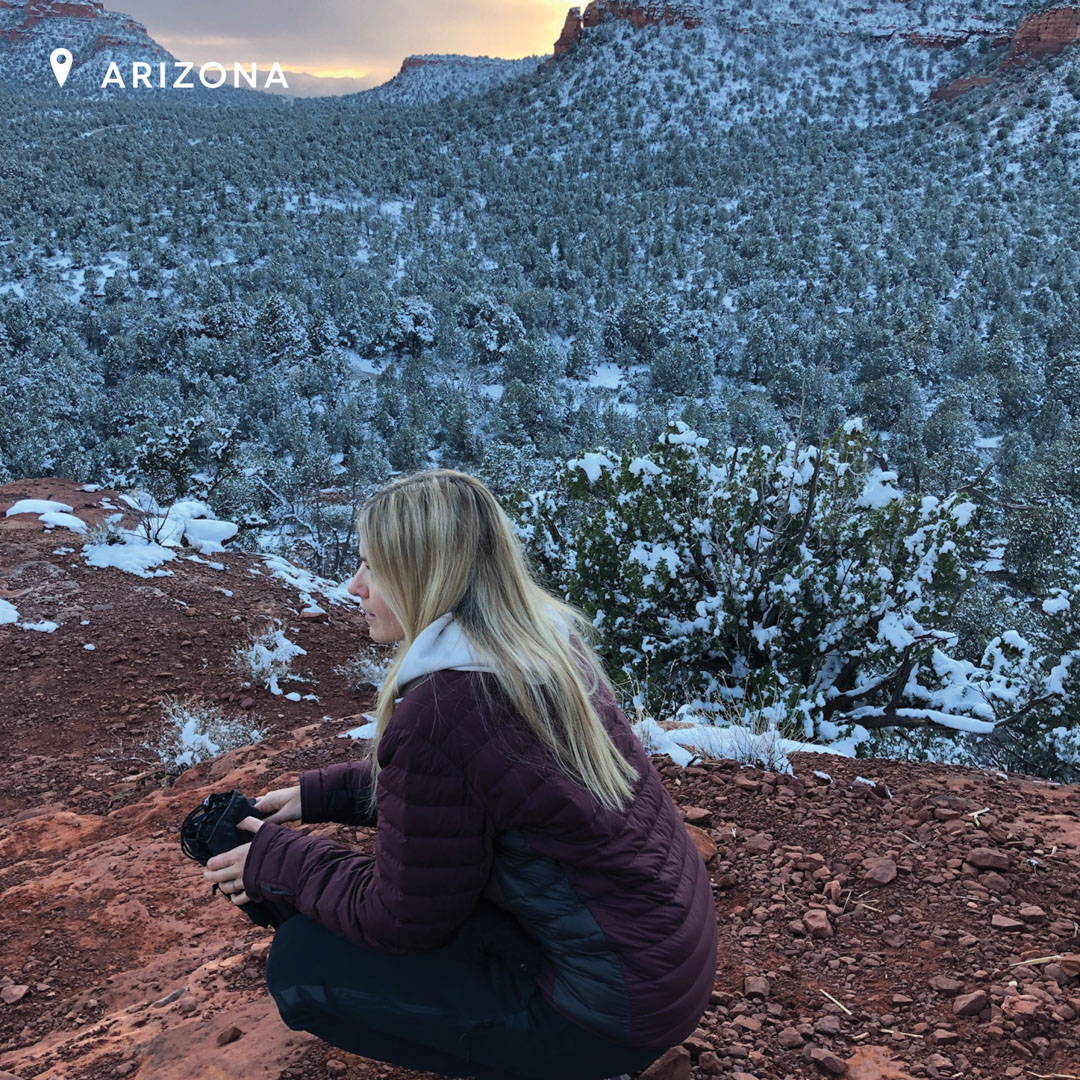 ARIZONA
I lived in Scottsdale as a kid and Jason and I both went to school at ASU, so Arizona holds a special place in both of our hearts.
If you're in the Scottsdale area, I recommend climbing Camelback Mountain. We did it twice when we were there in November for our Scottsdale store opening. My favorite trail is on the back side, it takes longer but has more sun and a better view.
We also love visiting all the wonderful resorts. Sanctuary is our favorite overall, but the pool at the Phoenician is great also.