Practicing gratitude helps to cultivate appreciation.
Intentionally writing down what you are grateful for (no matter how big or small!) each day will help set you up for a successful, positive day.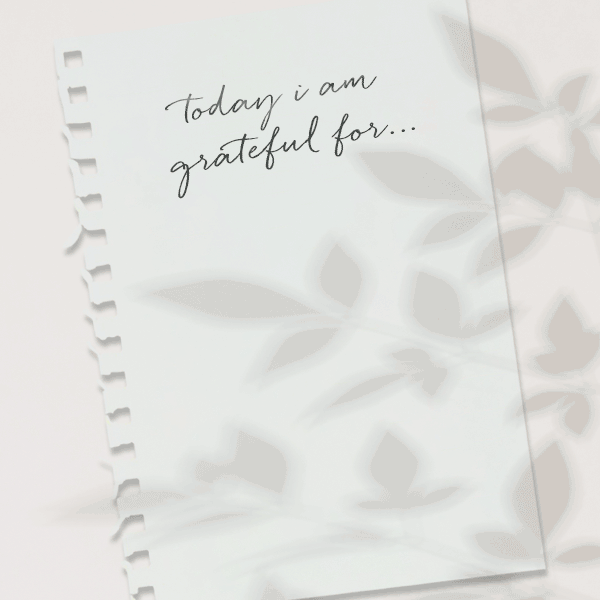 Steps for starting your Gratitude Journal:
1. Make this your first priority in the morning. Head straight to your journal, prior to checking your emails and/or social media. We suggest keeping your journal on your nightstand. If you are struggling, refer back to previous pages.

2. Use a fun journal and pen that you like to write with. Seriously, this helps.
3. Be descriptive and personal. Write down what you're grateful for and then try to describe WHY.
4. At a total loss? Try focusing on relationships, simple pleasures, or opportunities.
All you need is piece a paper or a notebook. But our favorite is the 5 minute journal.