We recently sat down (virtually) for a laugh with sister-duo Lauren & Chanler of the Pop Apologists podcast. They let us in on all things fashion, sisterhood and of course... the latest celeb gossip.
Lauren: I am from Spai–just kidding. I'm an Orange County native with a podcast I started with my sister, Chanler, called Pop Apologists. Penguin Classics never called to publish my novel so this was the next best thing.
Chanler: I currently work in tech and live in San Francisco but get a reprieve from corporate America every Wednesday when I sit down with Lauren to chat all things celeb gossip, fashion, and our mom's childhood antics.
Lauren: She once forced us to spend our Saturday as children picketing outside a tile company in Anaheim. Need we say more?
HOW WOULD YOU DESCRIBE YOUR PERSONAL STYLE & WHAT PIECE OF JEWELRY COULD YOU LIVE IN ALL DAY?
Lauren: I love feminine dresses and tops with interesting details and shapes (mostly influenced by my sister, Courtney Grow) paired with more minimal, everyday fine jewelry.
Chanler: I have more of a flair and eye for streetwear and bright pieces. A pair of converse and anything Scotch & Soda is my jam. Currently obsessed with and wearing chunky gold jewelry at all times.
WHERE DO YOU DRAW INSPIRATION FROM?
Lauren: The cheerful attitude of Chick Fil A employees across this country.
Chanler: Agreed with Lauren, their smiles are a national treasure we should never under-appreciate.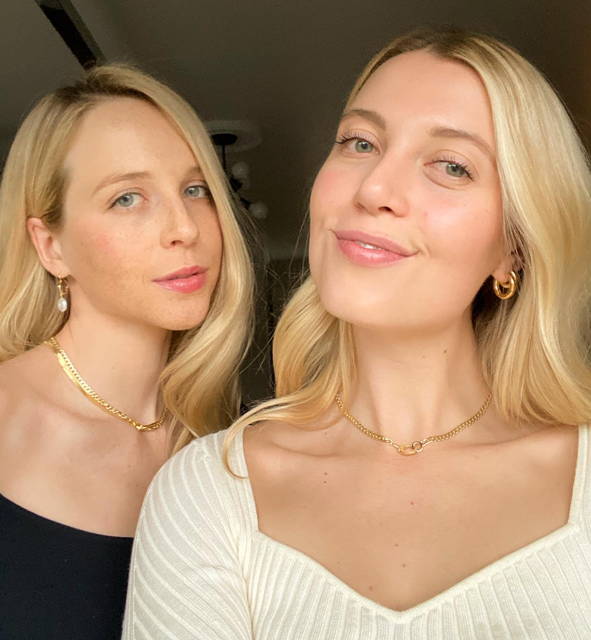 WHAT IS YOUR CURRENT STATE OF MIND?
Lauren: Serene. Very grateful for everything and everyone in my life right now.
Chanler: Currently cautiously optimistic about a great 2021. Cautiously.
WHAT BOOKS ARE YOU READING?
Lauren: Currently, lots of boring business books. My favorite book of the year, though, was Wild Game by Adrienne Brodeur, which is a memoir about being an accomplice to her mother's affair as a young teenager. It's the juiciest drama set on Cape Cod written in the most gorgeous prose. Highly recommend.
Chanler: I always fall asleep to a book by Louise Hay. Right now, during waking hours I am reading Americanah.
Lauren: Complaining with my sister over an extra dirty, blue cheese olive martini.
Chanler: I enjoy sitting in my hot car after it's been in the sun all day and pretending I can afford a sauna.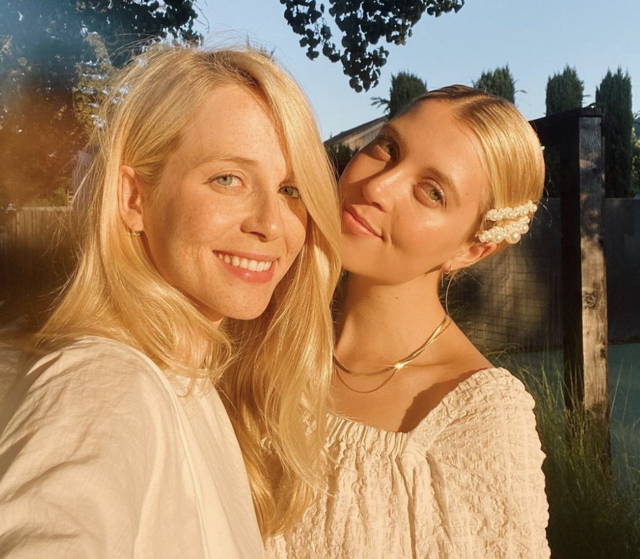 WHAT'S YOUR CURRENT FAVORITE SONG?
Chanler: Anything from Folklore. Sorry Evermore.

Lauren: I am also on the T-Swift train and have Willow on repeat.
WHAT IS YOUR MOST TREASURED POSSESSION?
Lauren: My engagement ring from fiancé — (I know, gross.)
Chanler: An antique gold chain my grandma Marjorie gave to me. I never ever take it off.
WHO OR WHAT IS THE GREATEST LOVE OF YOUR LIFE?
Lauren: It's a tie between my cloud couch sectional and my Apple TV.
Chanler: Andrew Joseph Cohen, the patron saint of everything we hold dear on Bravo.
Lauren: My life motto is actually a quote from my late grandmother: "If you don't have anything nice to say, come sit by me."
Chanler: In the words of Paris Hilton, "Tell people what they want to hear and then do what you want."
Lauren: The Trio Floating Diamond necklace! I'm waiting on that third stimulus check to indulge, though. ;)
Chanler: The lou huggies, when I take them out I instantly feel incomplete.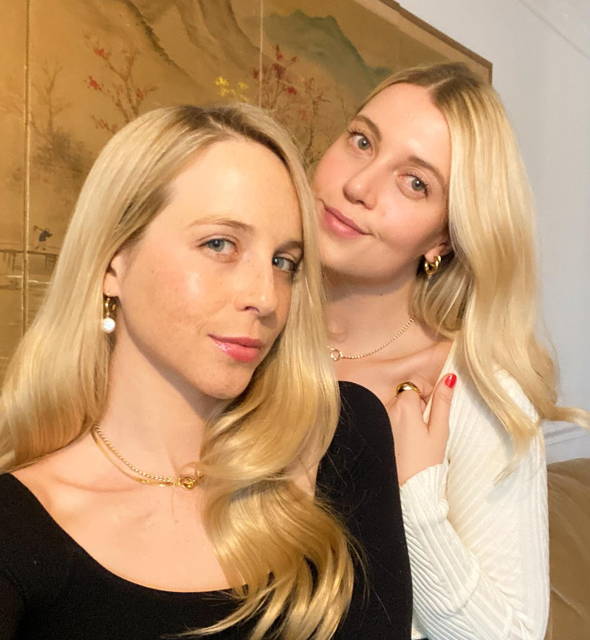 SHOP LAUREN & CHANLER'S FAVORITES: