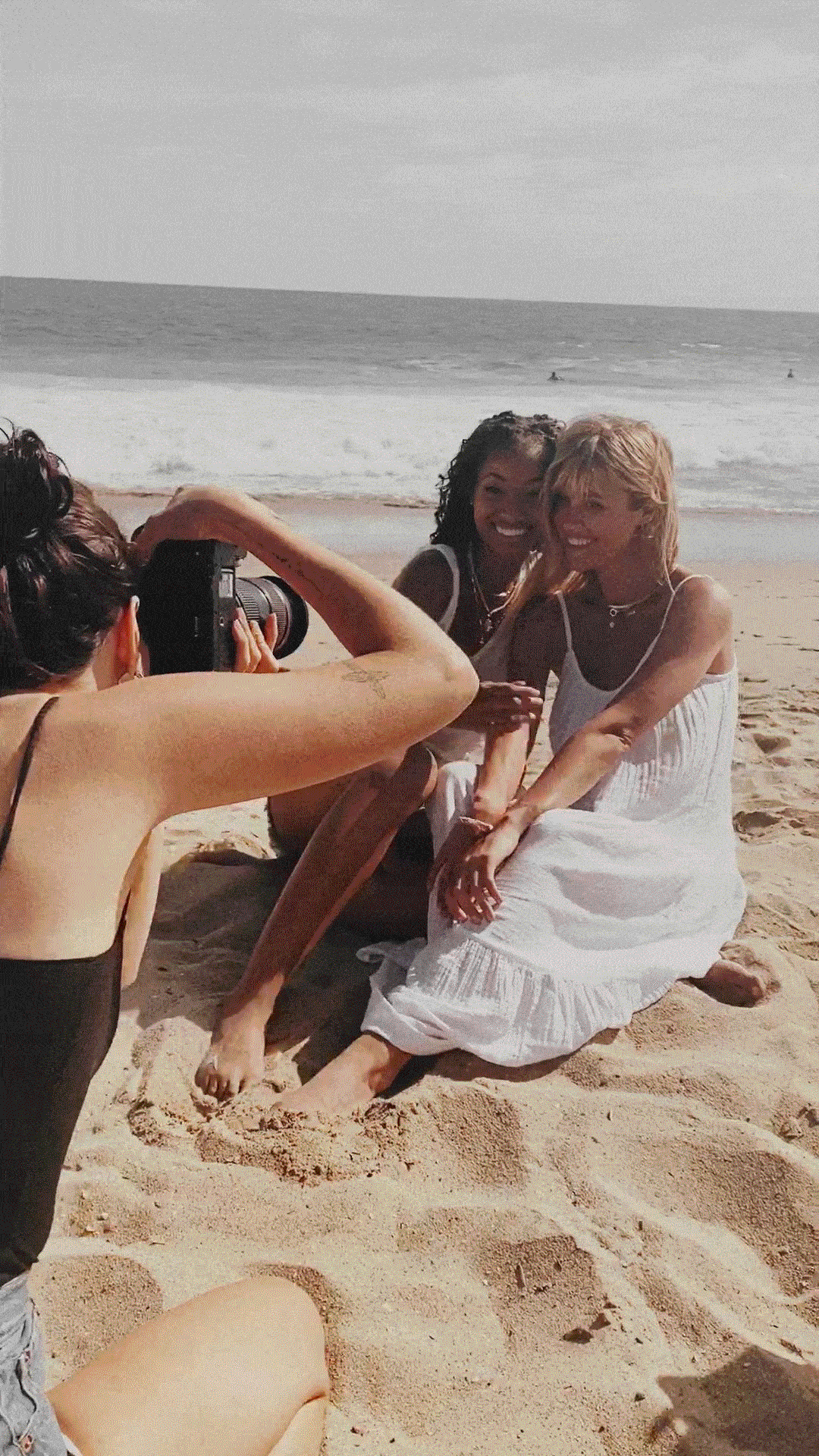 We hit the the beach with an incredible crew of women to capture the bold & beachy vibe of our new July styles.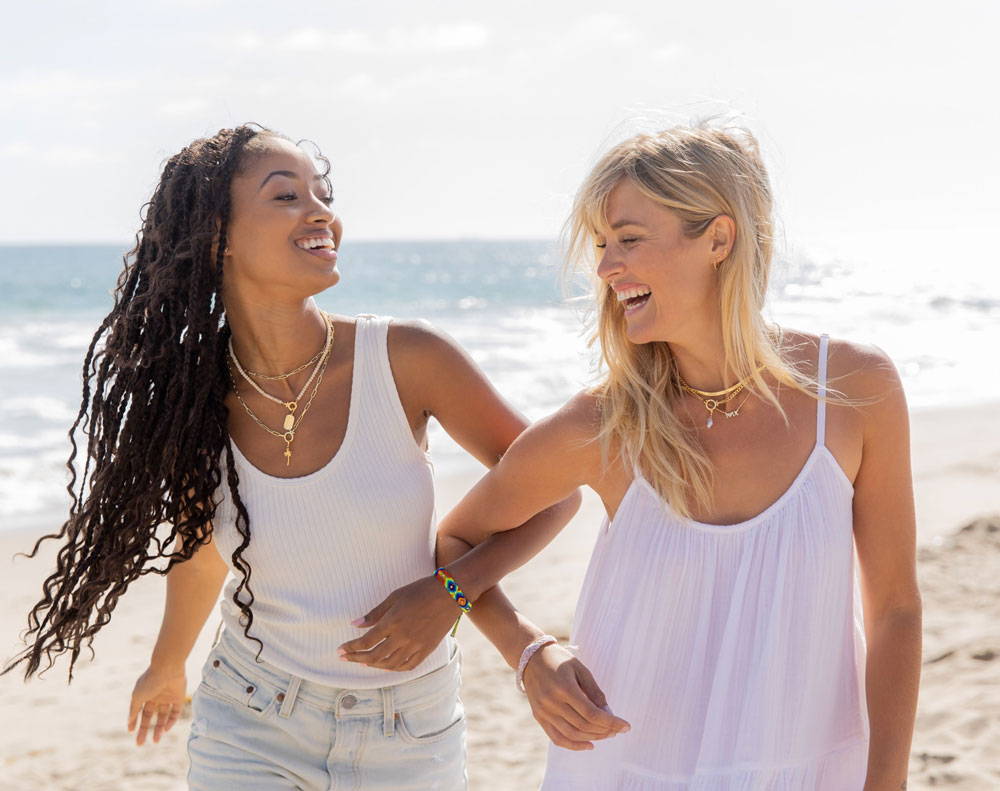 Our models, Asia and Helene were styled in bright, airy outfits & we paired salty hair with chunky gold layers to capture the bold warmth of summer.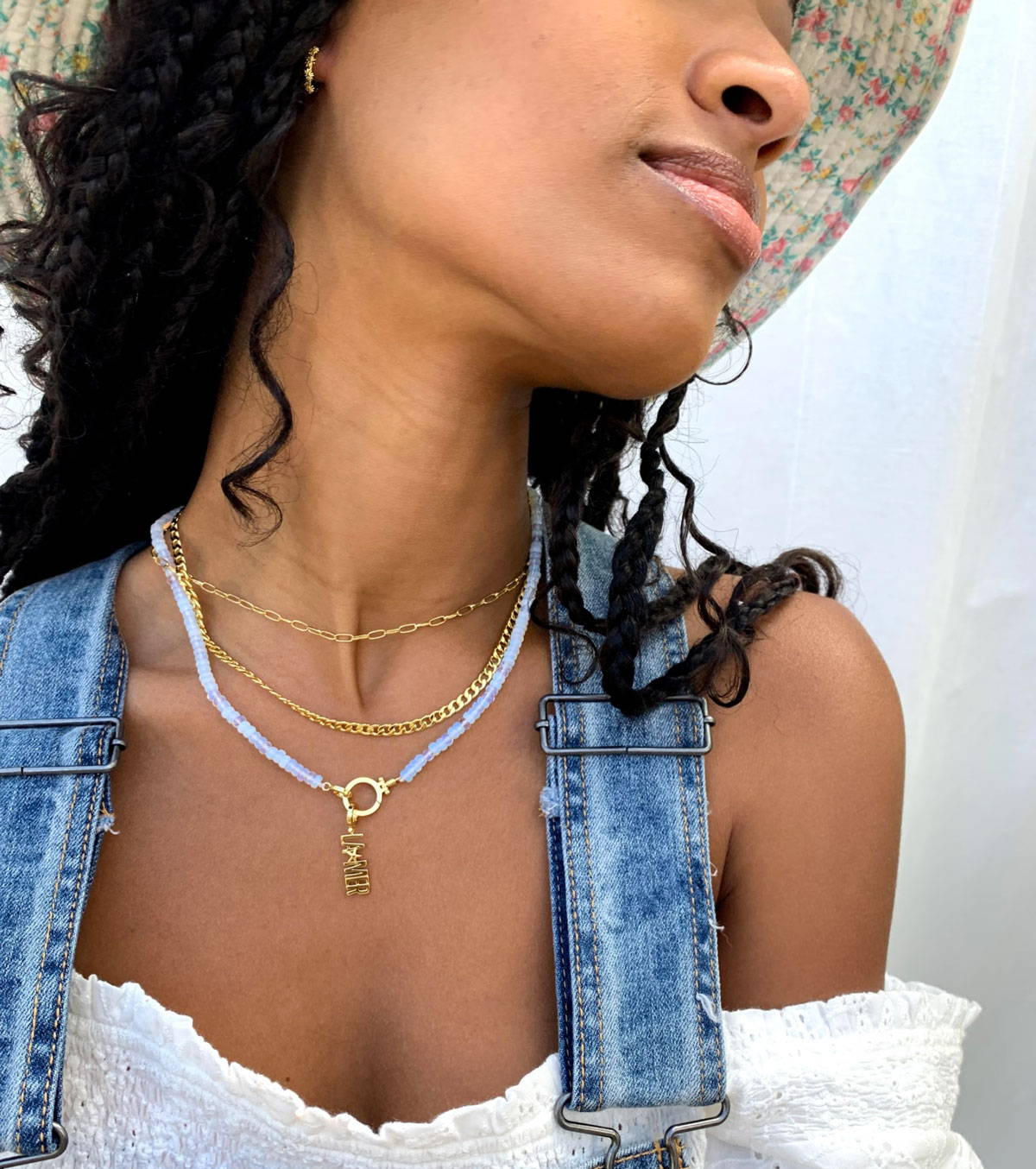 We experimented with different chains, charms and textures to create easy, impactful looks that embody the effortlessness of a Summer in Southern California.
The bottom line? Bold, never boring.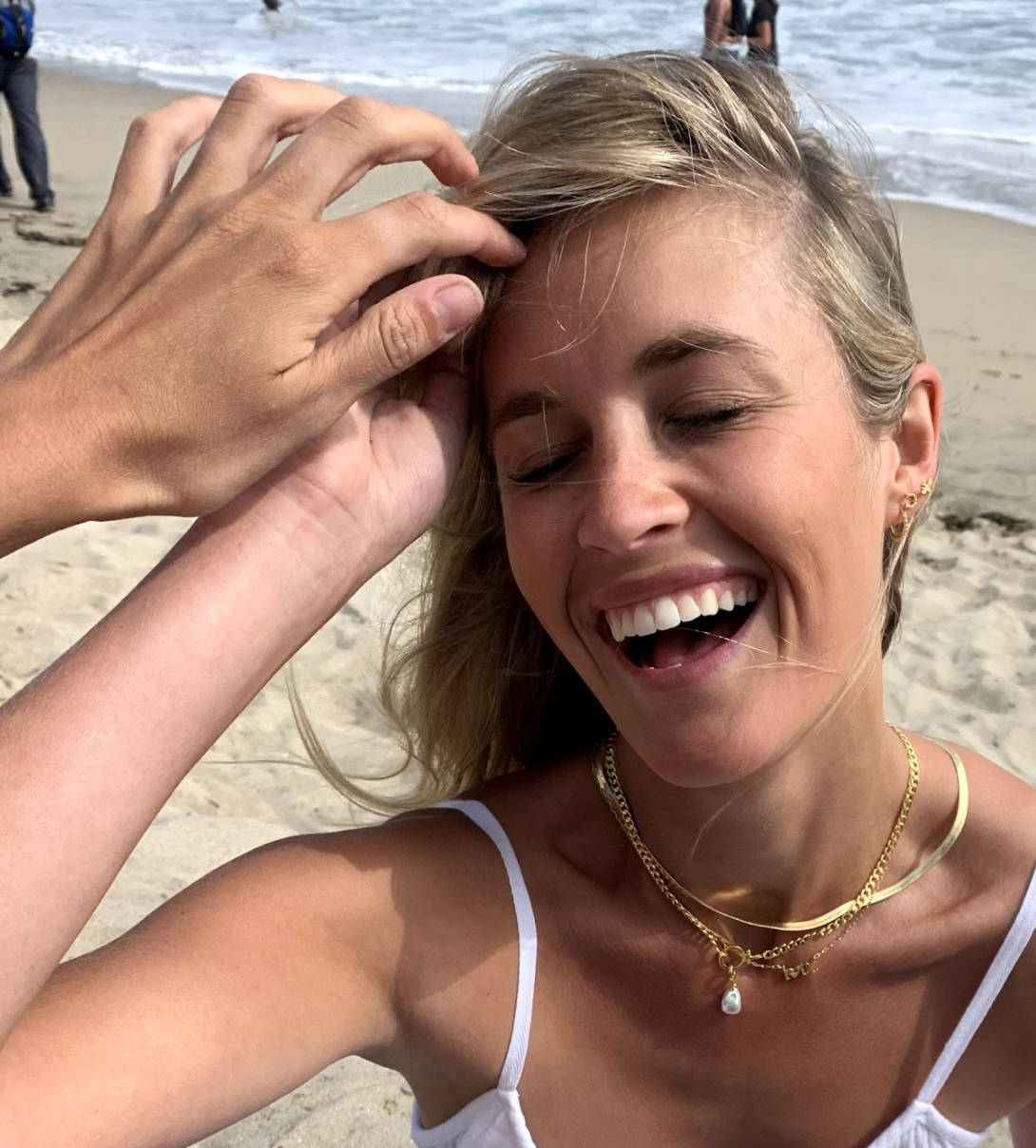 We laughed until our bellies hurt trying to make Helene's bangs cooperate in the wind...
Our efforts were slightly unsuccessful, but we embraced it 😉.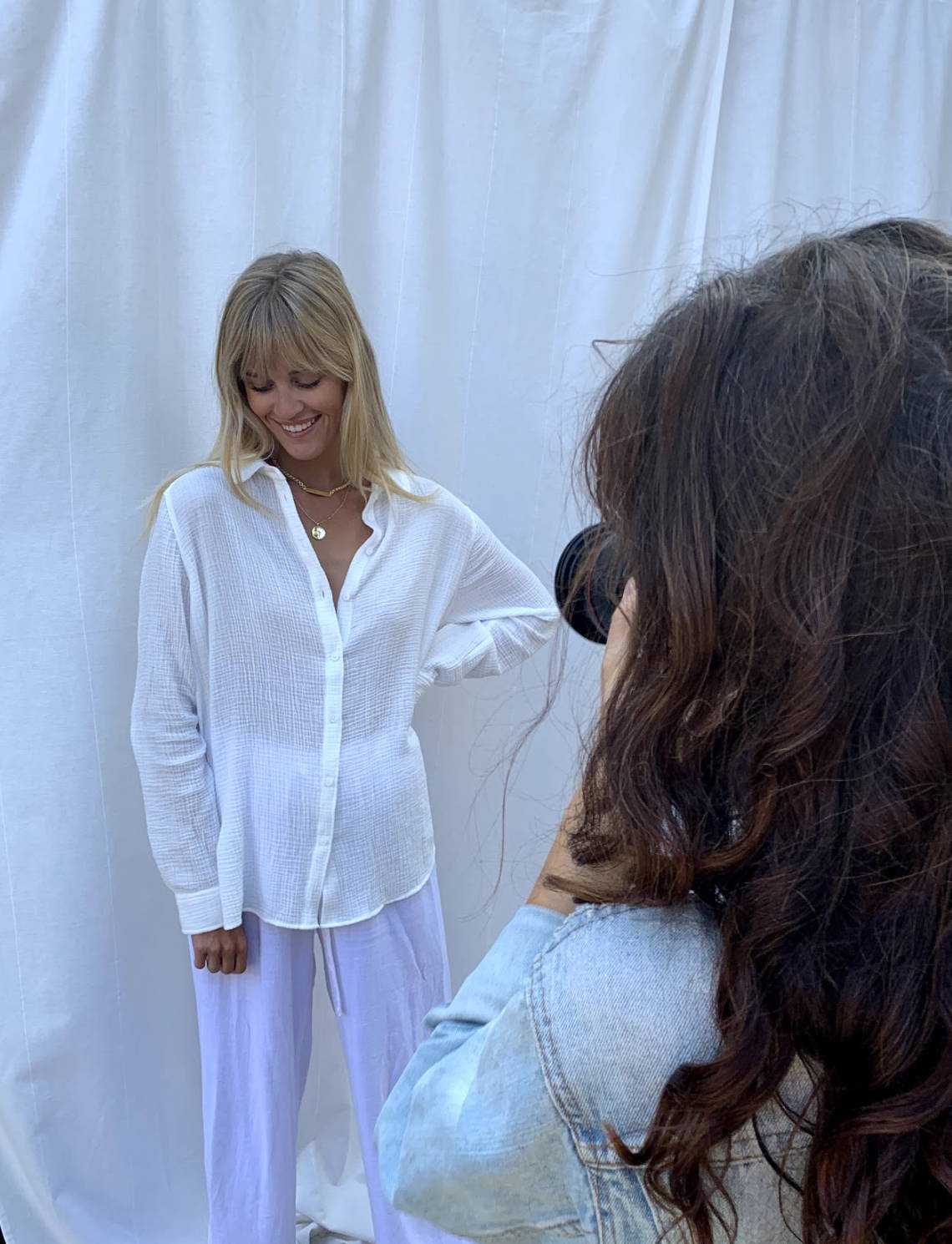 This was our first time working with badass female photographer, Jenavieve Belair, who took our vision and brought it to life with her marvelous eye.
Needless to say, she killed it.
The results? We're obsessed. Check out some of our favorite snapshots from the shoot below.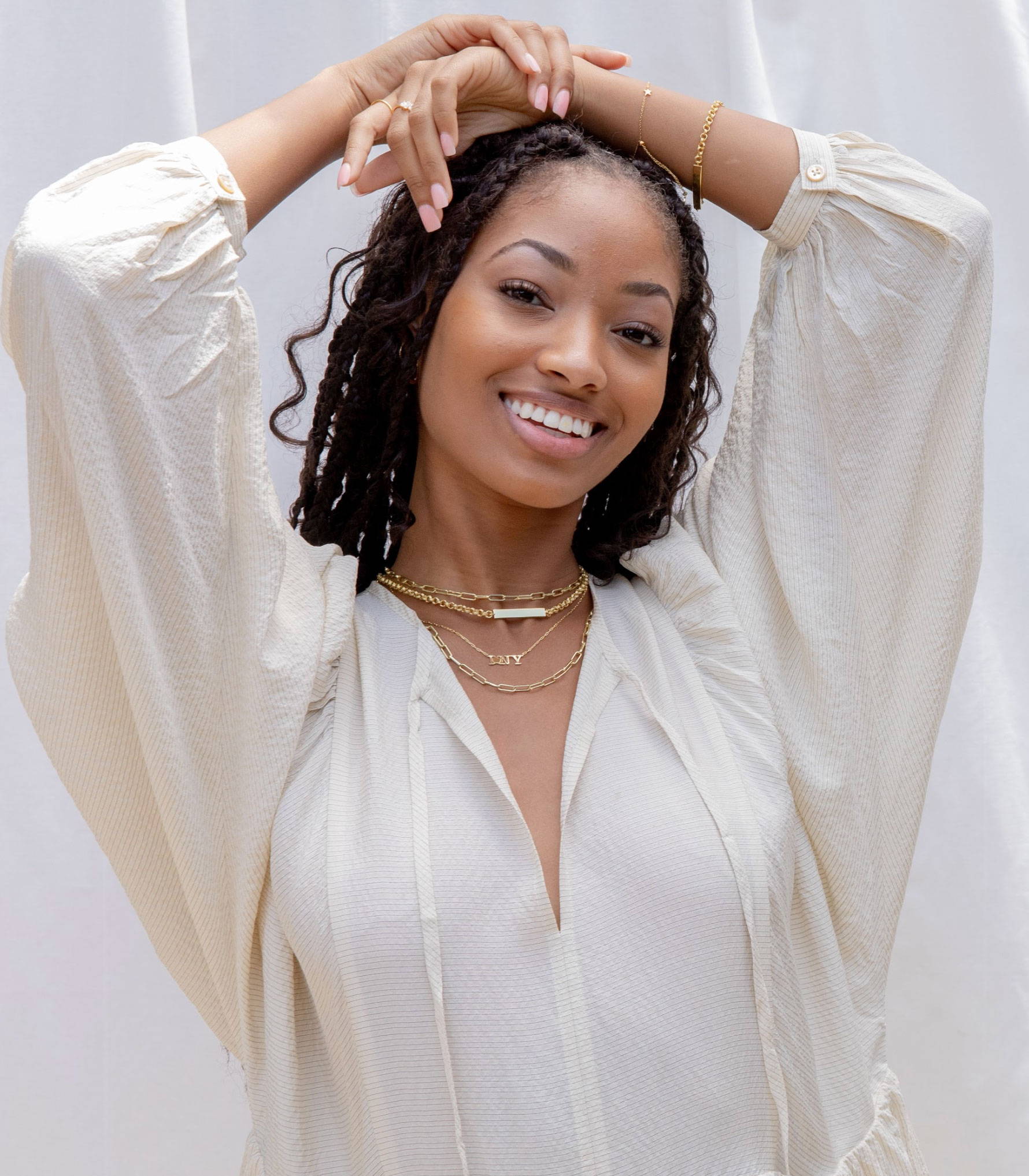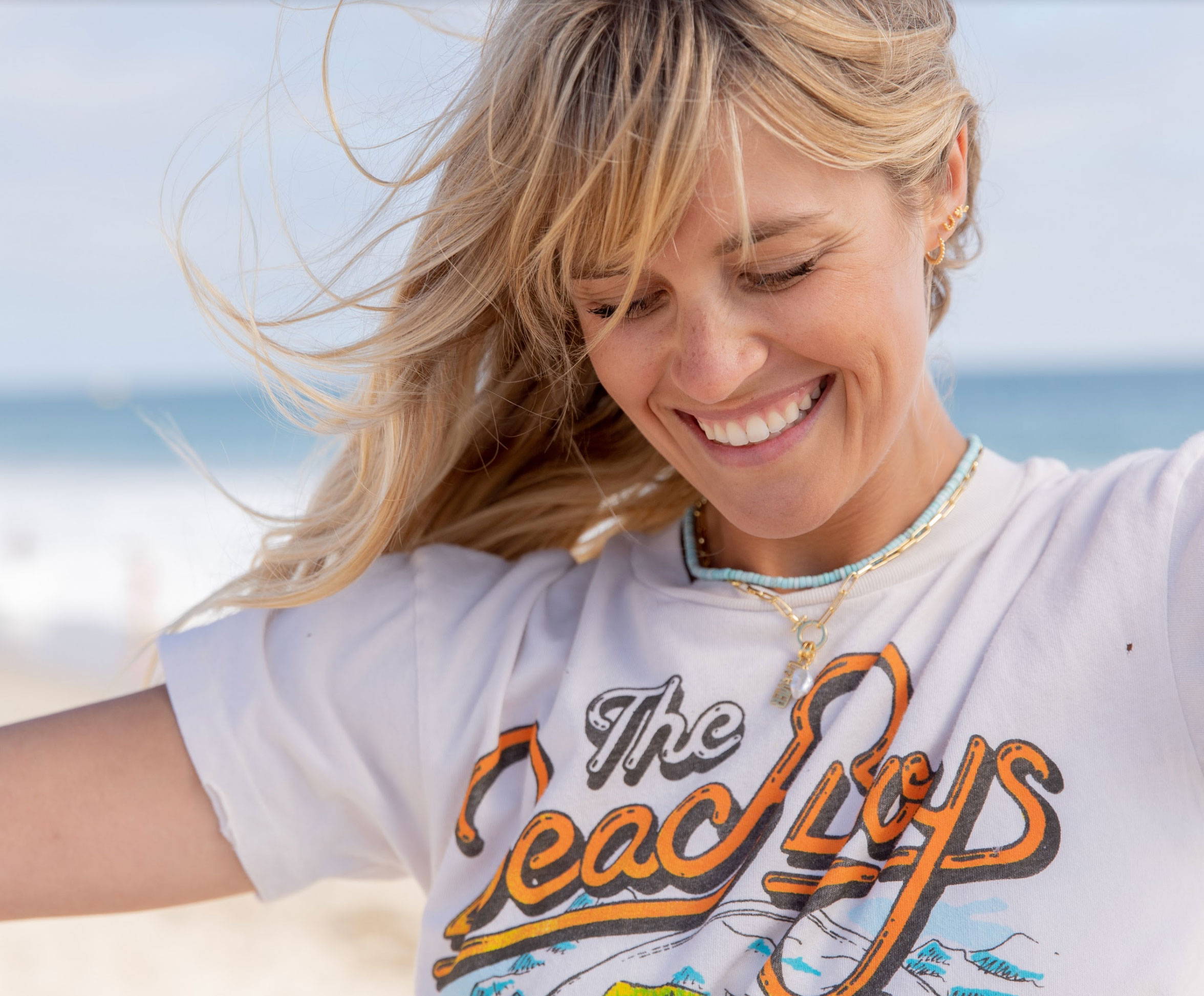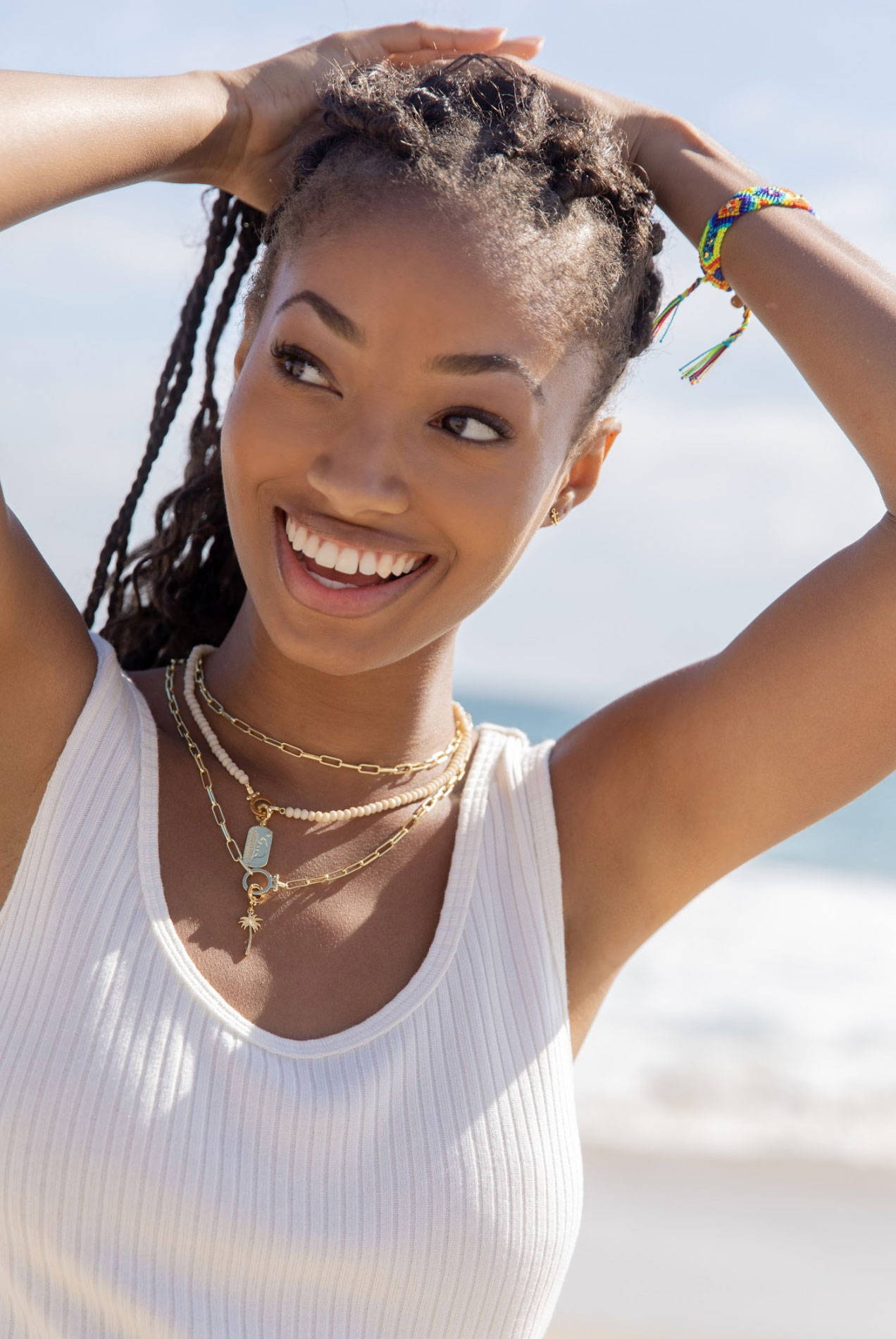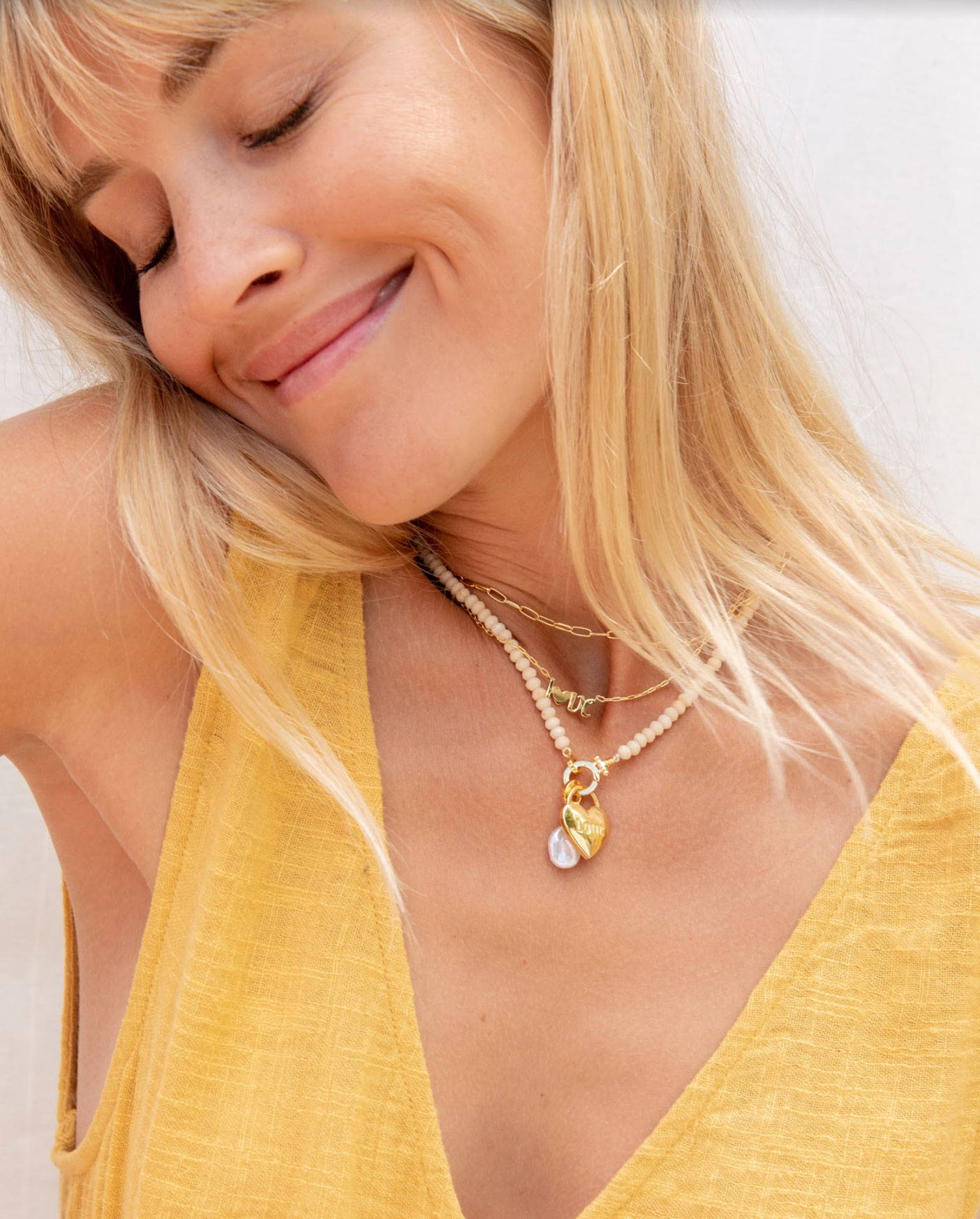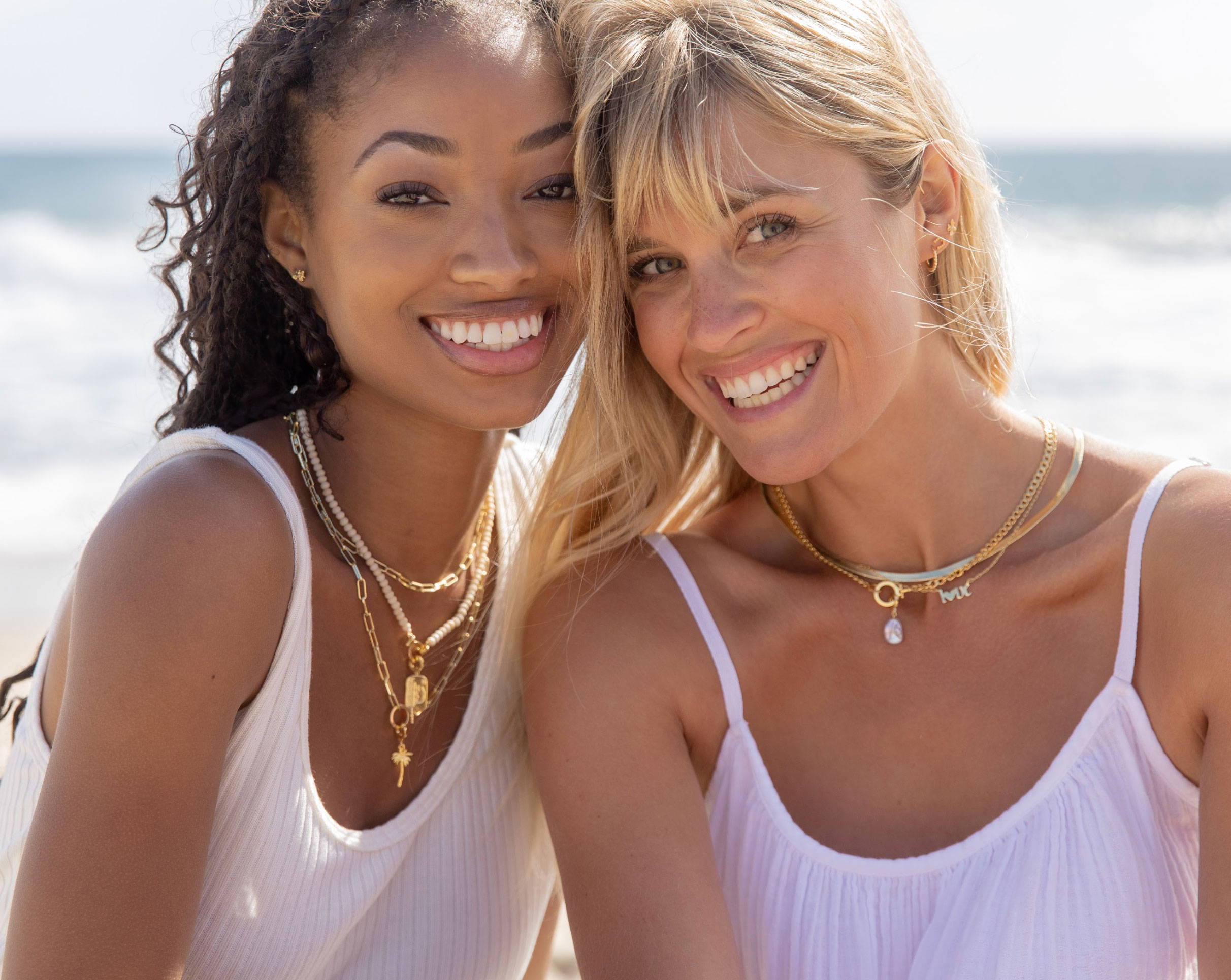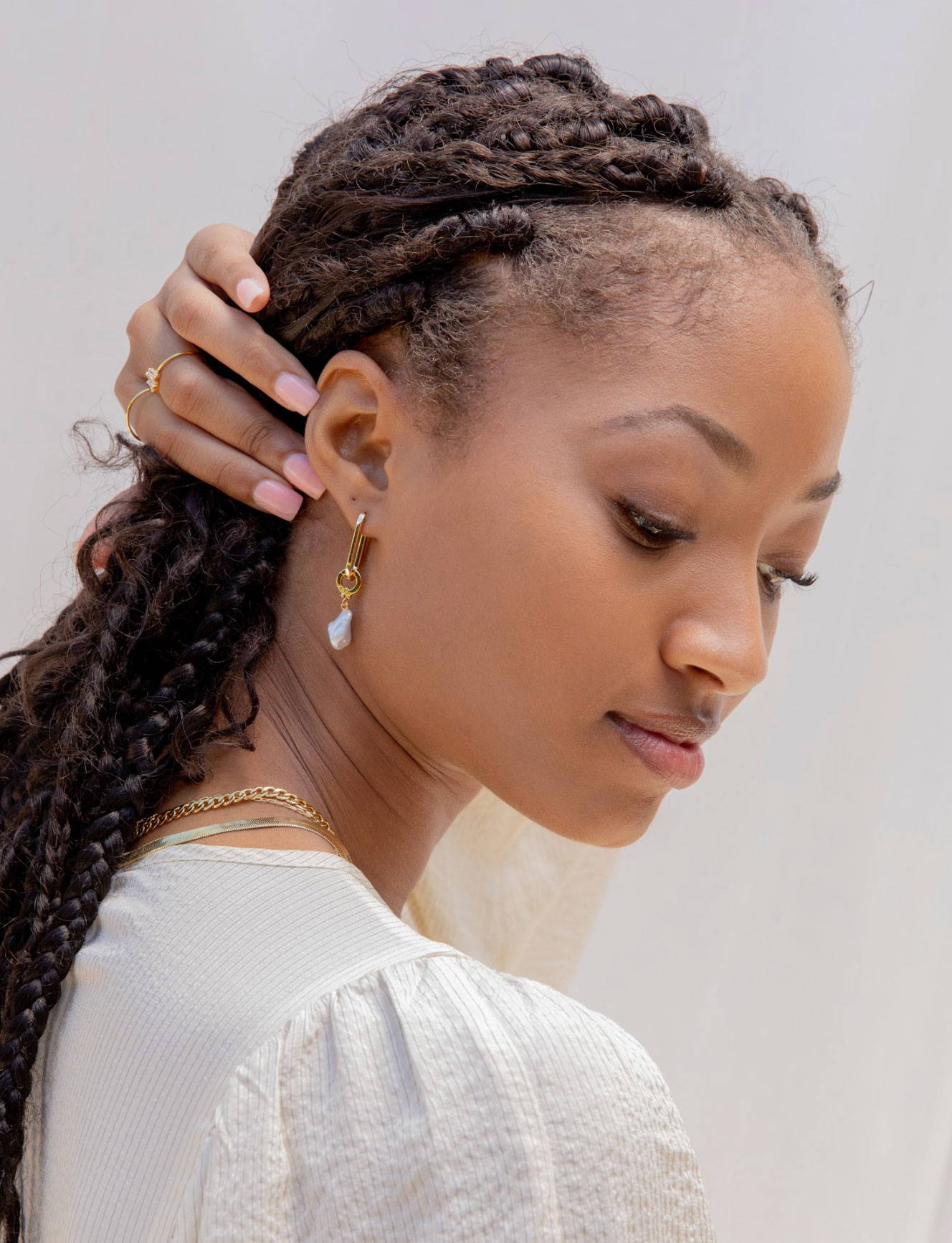 Feels like SUMMER, right? 🙌