We're taking you behind the scenes of our latest photoshoots!
With masks, hand sanitizer and gloves in tow, we spent two days capturing new styles, paired with the effortlessness of an endless summer in Laguna.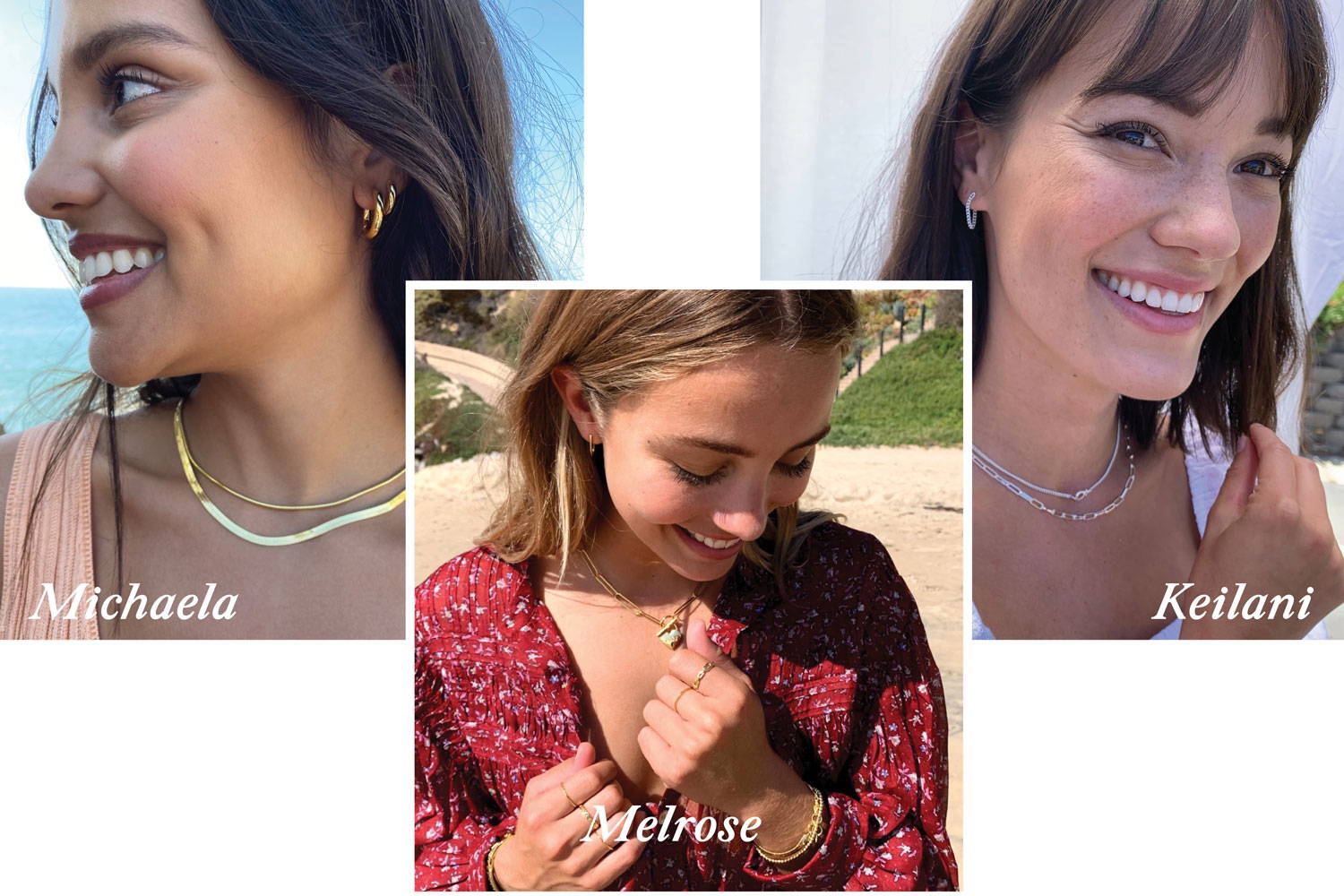 Models were styled in a vintage-inspired wardrobe with warm tones to emulate the
"good 'ol days."
Then came the layers... 😍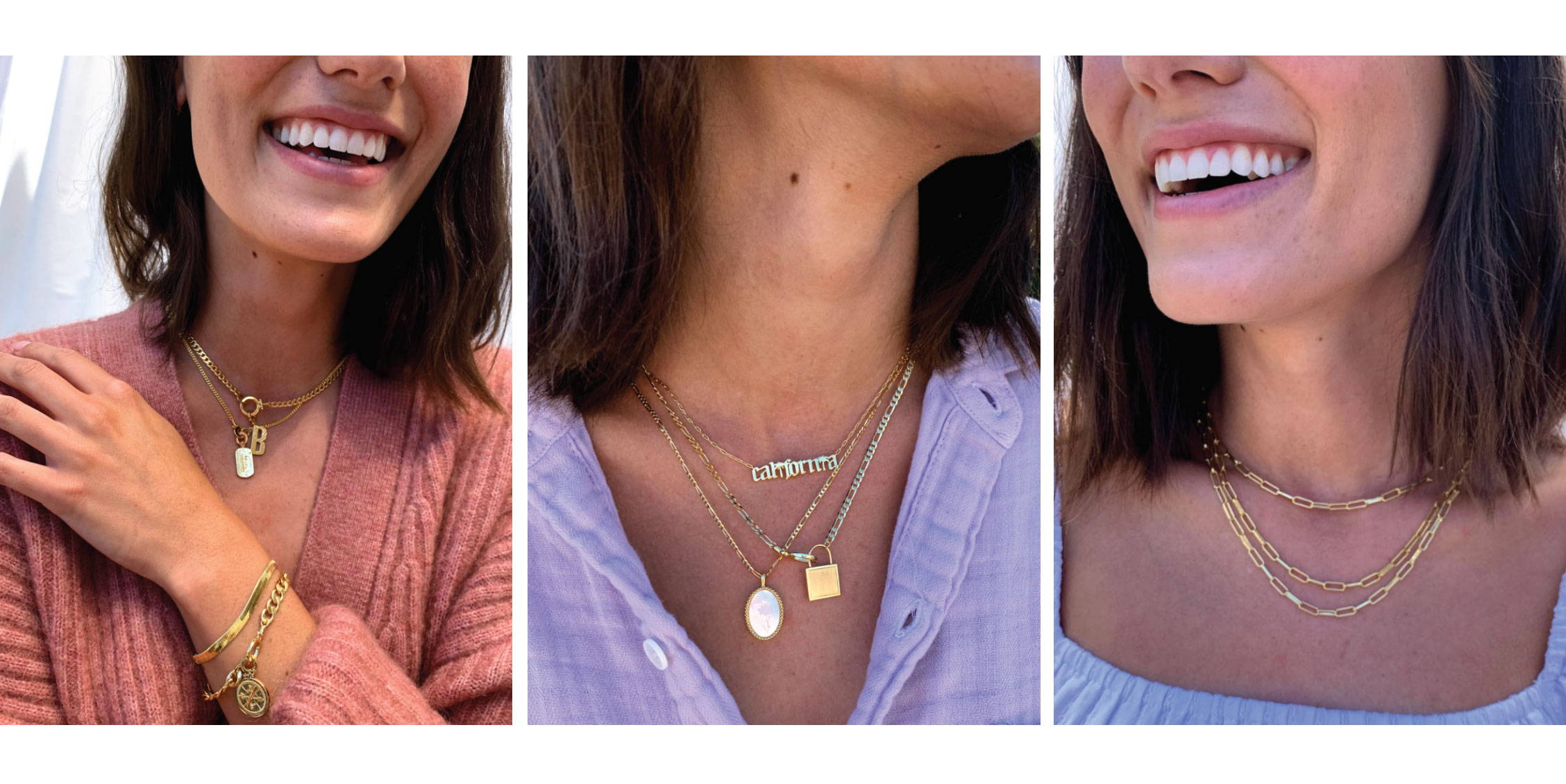 Keilani rocked new chainlinks and our latest Parker Link Extenders to show how you can take your layers to new lengths.
SHOP HER LOOKS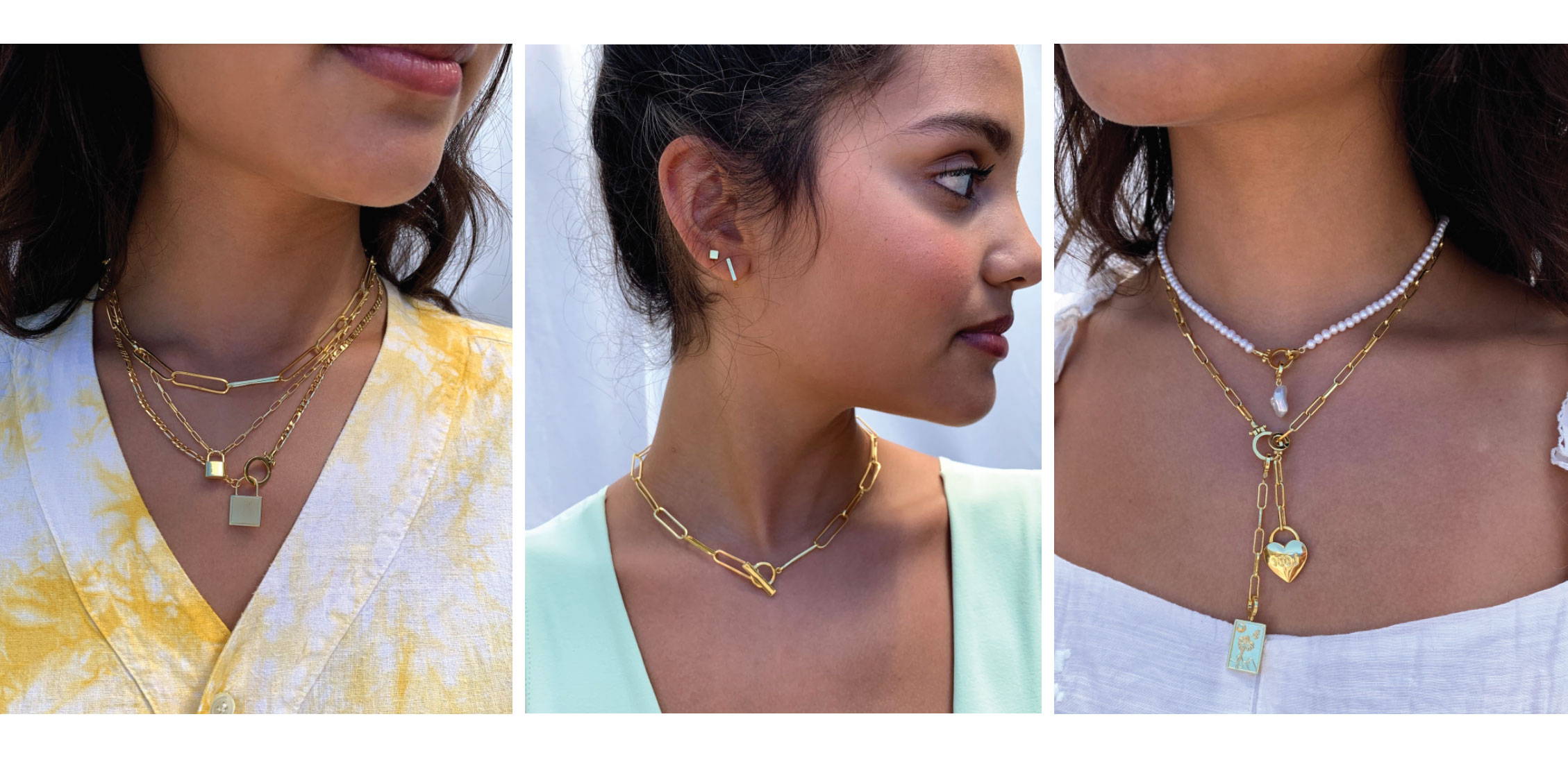 Michaela was styled in BOLD new Harper and Parker styles to keep things bold, never boring.
SHOP HER LOOKS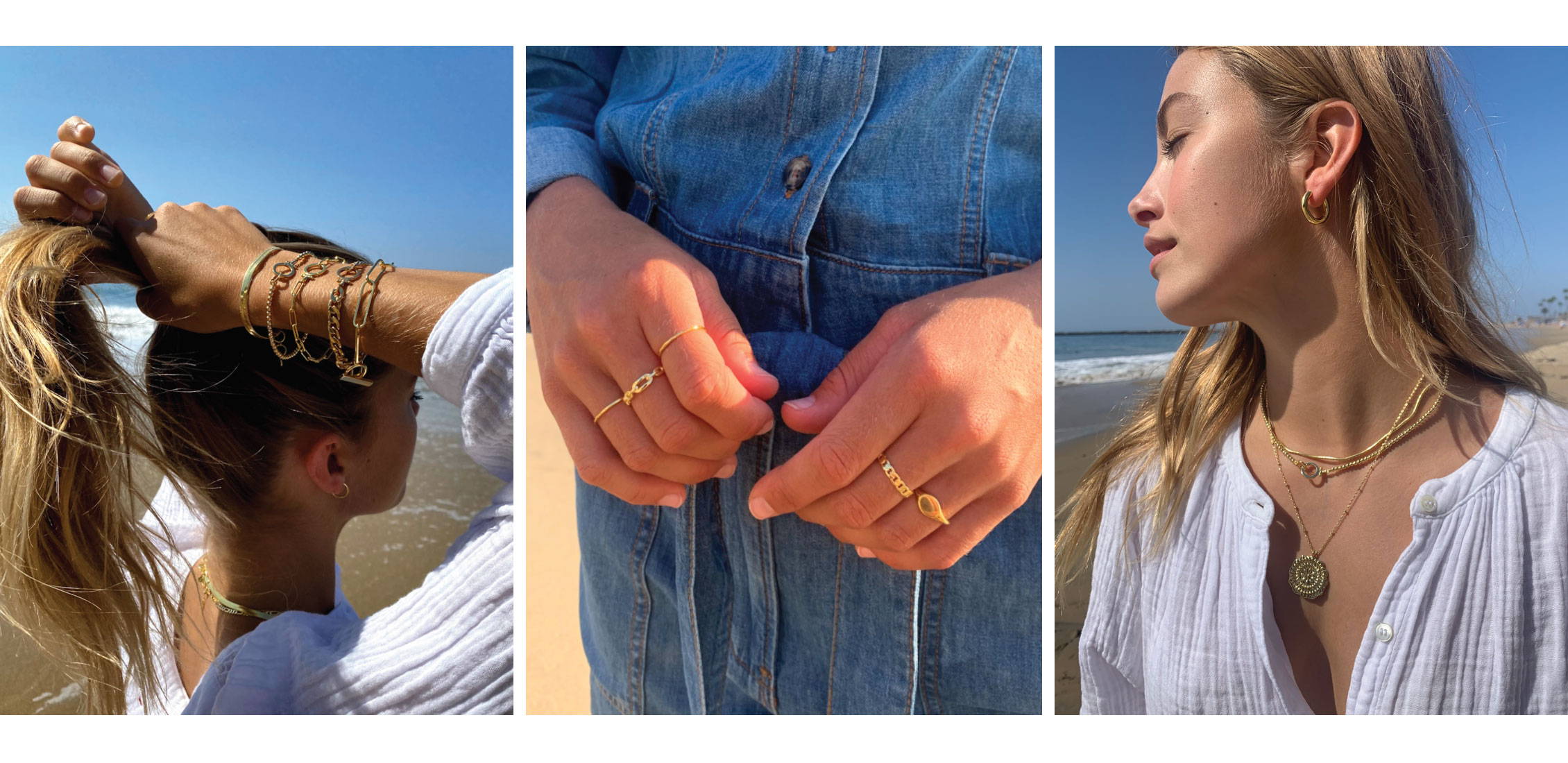 Melrose caught the sun's rays in bold new chain-link bracelets, rings and necklaces. It's safe to say she looked golden.
SHOP HER LOOKS


Check out some of our favorite images in our fall catalog!